Top Rated Window Tinting In Waltham, MA
Window tinting is not just for looks or cars. It can help cut down on your energy bills and make the inside of your home more comfortable. Window tinting can also provide protection from solar heat and ultraviolet rays that may cause fading or other damage to interior furnishings or personal items like clothing, carpets, curtains, drapes, and upholstery. We have compiled a list of Waltham's best service providers to help you with your tinting needs.
Top 10 Window Tinting In Waltham, MA

Solar Solutions Window Tinting
Solar Solutions is a professional window film installation service company that has been servicing the New England area for over 18 years. Solar Solution's high-quality products and computerized cutting system make sure all jobs are done to perfection, while their competitive prices ensure customers get what they want at an affordable price. The waiting room with TV, WiFi, and Heat/AC makes everyone feel comfortable during tinting services so you can enjoy your time without worrying about any other distractions!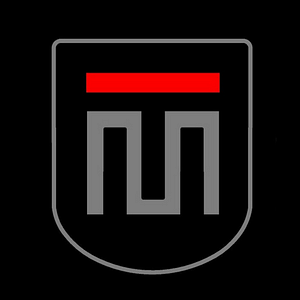 Mobile Tint Shop, locally owned and operated, has been tinting cars for over 10 years. Omar grew up with an interest in cars, so it was natural that he would work in this industry. At Mobile Tint Shop, they offer a variety of services including window tints as well as installation on electronic vehicle accessories such as alarms or remote starters. Omar wants to provide you with service that lasts- his business' driving force is quality guaranteed long-lasting products which will give your car unsurpassed beauty. AVI is a one-stop-shop that offers custom paint jobs and window tinting at competitive pricing. They pride themselves on personalized service in helping you to make your automotive dreams come true!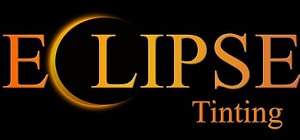 Eclipse Tinting is committed to providing innovative and unparalleled window tint services. They always show respect, appreciation, and professionalism in every step of the process – from the initial consultation all the way through final installation with a clean-up that leaves your car or home looking better than it did before we arrived! Their goal is not only to provide their clients with quality products but also an exceptional customer experience. Eclipse Tinting strives for nothing less than complete satisfaction at every stage of each job–and you can count on them delivering again and again!

Eastside Motoring is New England's premier aftermarket performance and accessories shop, specializing in all vehicles. With top customer service and competitive pricing, the company has been doing business for over ten years. They are not just one of the best shops around but a true full-service hook-up! Eastside Motors invites customers into their luxurious showroom six days a week when they're open or Sunday by appointment.

Absolute Auto Sales and Auto Detail
Absolute Auto Sales & Detail's goal is simple – provide customers with excellent customer service at an affordable price. From basic detailing to window tinting they strive hard every day to make sure that each person who walks through their doors leaves happy!

Tint King is a professional window tinting company that's been installing films for homes, businesses, and automobiles in Billerica and the surrounding areas since 1983. When you choose Tint King to protect your car's windows from UV rays or get rid of glare at home, they will happily apply film made specifically for whatever type of car you have so it fits perfectly around curves while still being easy enough to remove when needed! They offer expert installation service with unmatched quality. Contact them today if interested!

Pelicar Professional Window Tinting
Pelicar uses its computerized Film Cutting System to digitally generate and cut window tint patterns for your vehicle or building. This ensures the best service, accuracy in cutting windows with ease, and is guaranteed 100%. Pelicar only offers high-quality films; therefore whether you'd like them to install on your home or office building or if it is a car – all are satisfactory.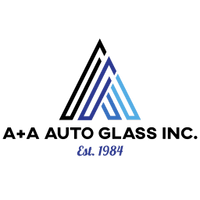 A+A Auto Glass Inc. & Window Tint
They are a friendly family-owned business that has been around for more than 30 years. They specialize in windshield installation and removal, window tinting, and chip repair. No matter what you need to do with your car's glass or windows—they've probably done it before!
Frequently Asked Questions
Window film is a protective coating that's applied to the window of your car or home. The window tinting protects you from UV rays and glare, but can also add style or improve privacy. Films come in many different colors and styles so they're perfect for adding some personality to any vehicle!
What are the benefits of window film?
Aside from window tinting being a great way to make your car or house look nicer and more stylish, window film can also help protect you against sun glare. Window film blocks up to 99% of harmful UV rays which is perfect for the summertime! It's also designed so that your view out of the window isn't obstructed in any way.
How much does window tinting cost?
Window tinting can cost anywhere from $140 to $250 or more, depending on the window film you choose and the size of your window.
How long does window tint usually last?
Window film lasts anywhere from three to six years, depending on the window tint you choose and how often your windows are exposed to harsh UV rays.
The window tinting services we've listed in this post are some of the top companies that service Waltham, MA. Our goal was to provide not only the best service providers but also a list that is diverse and inclusive. When you need your windows tinted, give these professionals a call for an estimate on their pricing or any other questions about what they offer.