Top Rated Towing Services In Waltham, MA
When it comes to choosing a towing service, the options can be overwhelming. There are so many different companies with different prices, vehicles, and customer reviews that it is hard to know who you should trust. That's why we've put together this list of ten of the best tow truck services in Waltham! From big companies to smaller local businesses, there is something for anyone on this list. 
Whether you need a single vehicle towed or an entire fleet removed from your property, one of these 10 will be able to help.
Top 10 Towing Services In Waltham, MA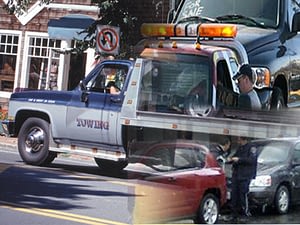 Reputation. It's the most important asset anyone can have. A Affordable Towing built its reputation by providing Waltham residents with trustworthy roadside assistance. Their staff includes highly trained experts with years of experience who are eager to share their knowledge with you.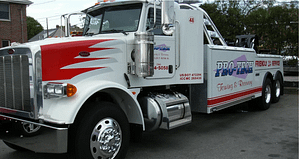 Pro-Tech Towing & Recovery
Pro-Tech Towing & Recovery is a Waltham, family-owned and operated, business that built a reputation for excellent service to the community. They ensure that you and you're vehicle get to your destination safely. They offer 24/7 towing service.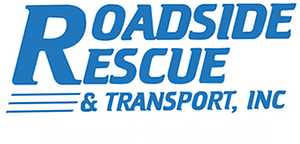 Roadside Rescue & Transport Inc
In 1995, after years of working with an unbridled passion for towing and recovery services, Michael Borelli decided it was time to start a company of his own. Michael knew that with a winning formula of urgency, respect, and professionalism, he could offer some of the most competitive services in the area at some of the most competitive prices. Nearly 25 years later, Roadside Rescue & Transport boasts one of the best reputations in the eastern Massachusetts towing industry, and the business is still run by Michael, his wife Sandy, and their son, Mike Jr. Their customers can expect a high level of professional service from their trained, uniformed operators. They hand-pick drivers who share their passion for towing and always treat their customers' vehicles as if they were their own. With such a high level of attention to detail and customer service, it's not difficult to see why Roadside Rescue is one of the go-to towing companies in the greater Waltham area.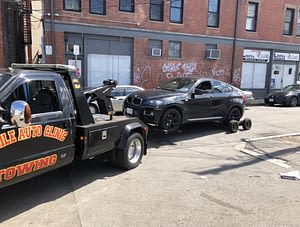 Mobile Auto Clinic Towing Service 24X7
Mobile Auto Clinic Towing Service is a highly specialized auto towing assistance provider that has been successful in the business for several years. Their roadside services cover your vehicle in times of breakdown! They are available day and night, anytime you need them. Their proactive teams provide you with various services like tire changes, mobile mechanics, towing services, jump start services, battery replacement, and fuel delivery services. Their rates are most reasonable because their vision is that not everything is about money but all about sound quality.

Export Enterprises Inc of Massachusetts
Export Enterprises Inc based in Medford, Massachusetts, for 30 years that serves the Waltham area. They have grown with several yards and new vehicles and now have a fleet of over 60 power units. They are prepared to serve you with the latest technology, the best equipment, industry-leading insurance, and specially trained personnel in customer service. Their trucks feature GPS locators for the fastest response time, and from their hauling side, if it can be moved, they have the equipment to handle it.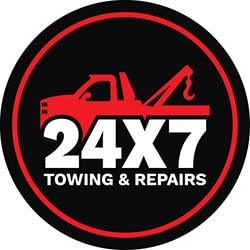 24/7 Towing & Repairs Massachusetts
What makes 24/7 Towing & Repairs stand out among the crowd is their comprehensive rescue package. They are a dedicated team of towing services experts that are trained and insured for just about anything. They have been to the scenes of some of the worst accidents and pulled semis and cars from the deepest ditches. Their fleet consists of various tow trucks to work with the various vehicles on the road. They are there for the primary towing and also for the more extreme.
In all events, a reputable company like theirs will decide the best road service you need to get back on the road safely and quickly.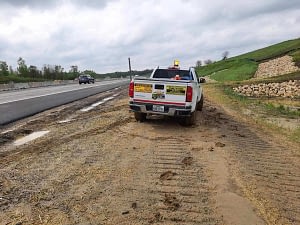 All of them at Finish Line Towing know that car breakdowns can happen any time, so our tow truck is always open to help you. You don't have to worry about waiting for a response from the nearest mechanic. Their staff will be there in no time and they specialize in roadside assistance needs like jump starts or tire changes on all makes and models!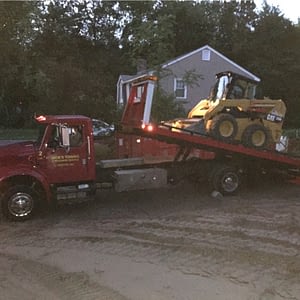 Nick's Towing & Recovery Service of Newton offers the most reputable and professional towing services in Newton. They assure you that you are in good hands when you do business with them. Being professionally owned and operated, they strive to make your visit personable and worry-free. You can count on the experts at Nick's Towing & Recovery Service to provide the highest standards of service in the industry, each member of their team will serve you and offer you peace of mind. By choosing Nick's Towing & Recovery Service of Newton for all of your towing and recovery needs, and take advantage of their unbeatable prices and excellent customer service.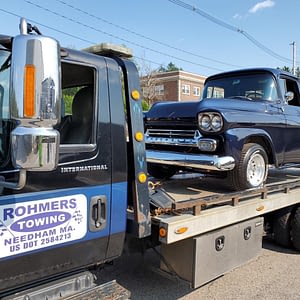 Rohmer Towing Services is located at 318 Reservoir St Needham, MA 02494. It is a 24-hour towing company serving Needham and the Boston area.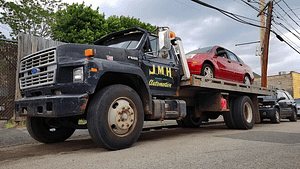 JMH Automotive Towing & Junk Car Removal Services
JMH Automotive Towing service is located right here in Waltham. They offer the best towing service around; if your car cannot move on its own power, they are the company to tow your vehicle. They offer affordable price and accepts cash or card for your convenience.
Frequently Asked Questions
How much does towing cost?
The cost of towing varies depending on a few factors. The major factor is the distance that needs to be traveled for pick up and drop off. Additional fees may also apply if you need an extra lift, additional equipment or labor, dispatch fee, storage costs at your destination before returning home.
Is towing harmful to my car?
Towing a vehicle is not always ideal for your car. Towing can damage the suspension, steering, and brakes of a vehicle when it's done improperly or without great care.
How do I prepare my car for towing?
It is always best to be prepared for the possibility of being towed. Have your car's registration, insurance information, and driver's license on hand in case the tow truck needs access to these documents while they're hooking up your vehicle.
How do I know my battery died?
Most of the time, a dead battery is easy to spot. If your car won't start and you've already checked that it's not out of gas or turned off somehow, chances are good that you need a new battery.
The 10 towing companies we've highlighted are a great place for you to start when looking for the best services in Waltham. You can also find more information on these businesses by visiting their websites, which have been included with each profile. We hope this list helps!