Top Rated Psychiatrists In Waltham, MA
Finding the best psychiatrist in Waltham, MA is not an easy task. With so many psychiatrists to choose from it can be hard to make a decision. We understand that you may be hesitant because there are many factors to consider when finding the right psychiatrist for you and your family such as location, experience, insurance accepted or lack thereof, etc.
That's why we've done some of the work for you by compiling a list of 10 psychiatrists who are among the best in Waltham MA.
Top 10 Psychiatrists In Waltham, MA

Global Behavioral Healthcare LLC
Global Behavioral Healthcare LLC believes that a patient-focused approach is the best way to provide holistic care and psychopharmacological evaluation. Their top priorities are always providing you with superior mental health services in Waltham, MA.
It's important to them that their clients are empowered to help make decisions regarding the evidence-based treatment options available to them. Call today and speak with one of their mental health nurse practitioners who are waiting to answer any questions you may have.

Boston Neurobehavioral Associates
With over 20 years of experience, Boston Neurobehavioral Associates is the leading behavioral health and psychiatric care provider in Greater Boston. To best serve the community with a wide range of needs, they have offices across the Waltham area.
The Boston Neurobehavioral Associates (BNA) is a team of psychiatrists, nurse practitioners, physician assistants, psychologists, and therapists that work together to provide patients with individualized care for their mental disorders.

Have you ever wanted to build a better life? You can. Working with Thriveworks Counseling and Coaching guarantees the best mental health counselors in their field. Their services include counseling for depression, anxiety, relationship issues, and other problems that may be challenging your day-to-day routine.
They know how hard it can be to find the right therapist, and they're here for you. When you need help from someone who's been there before, turn to them.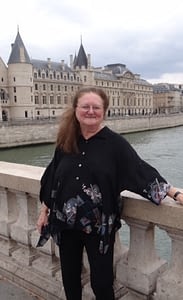 Dr. Susan Rako, a psychiatrist in private practice for the past thirty-five years and both trained and taught at Harvard Medical School's Massachusetts Mental Health Center. Located in Newton, she sees patients from all over the Greater Waltham area.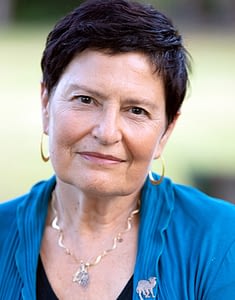 Tsafrir Judy MD is a Harvard-affiliated, board-certified adult and child psychiatrist, psychoanalyst, and Certified GAPS Practitioner located in Newton. Her company's mission statement is to help patients become fully themselves by providing compassionate care for the whole person: body, mind, spirit.
The company offers traditional medical/psychiatric services as well as nutritional approaches to healing and more unconventional energetic/holistic/spiritual approaches.

Kevin Majeres MD, Psychiatrist
Dr. Kevin Majeres is a board-certified psychiatrist with training in cognitive behavioral therapy, specializing in the treatment of mood and anxiety disorders.
He completed his medical degree at the University of Dallas before attending UT Southwestern Medical Center for residency training in psychiatry. Dr. Majeres completed an additional fellowship at the Beck Institute of Cognitive Therapy and Research where he became certified by The Academy of Cognitive Therapy.

Dr. Bolfek knows that the best way to provide care for a patient is to take their needs seriously and start from there. She always strives to make sure her patients are happy with their experience, leading them not only towards better health but also recognition for being one of the best healthcare providers around. She was honored four times on Patient Choice Award Ballots over just five short years.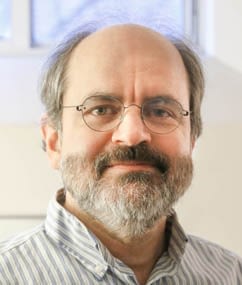 Nat Kuhn MD is a psychotherapist and author. He completed his residency training in 1996 after which he joined Dr. Ellen Lewis's Psychotherapy Research Program at Harvard's Beth Israel Deaconess Medical Center, where he was active in researching and disseminating the Affect Phobia model of treatment, including serving as the second author on his book for therapists.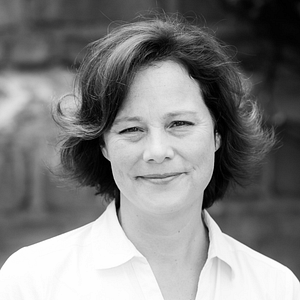 Jill Fieleke, CNM, PMHNP, PMH-C
Jill Fieleke's approach to mental health care and psychopharmacology is patient-centered, holistic, and comprehensive. She believes that a client's physical, social, psychological, and emotional environments contribute to overall wellness. Her work is to identify strategies and tools to support their clients optimal health.

Dana Group Associates is the leading provider of behavioral health services in Massachusetts. They offer psychology, psychiatry, and medication management to help people grow personally, socially, and professionally. The team at Dana has extensive experience providing quality care for their patients over 25 years!
Frequently Asked Questions
Will the cost of my treatment be covered by my insurance plan?
The costs for treatment will be determined by the psychiatrist and their particular payment policies. However, if you have insurance coverage that pays a percentage of the cost, your psychiatric visit may be covered in full or partially. Check with your healthcare provider to find out what type of benefit is offered on mental health services.
What will happen during my first appointment?
Your first appointment will include a psychiatric evaluation which may last 30-60 minutes. During this time, you'll have the opportunity to discuss your needs and goals for treatment with the psychiatrist in order to select an appropriate course of action.
If you're looking for a psychiatrist in Waltham, MA, we hope that this list will help. As always if you need any additional assistance please reach out and we'll do our best to assist.