Top Rated Podiatrists In Waltham, MA
We have listed out the best podiatrists in Waltham when it comes to the most experienced providers of foot care. These providers specialize in treatment for ailments such as bunions, hammertoes, plantar fasciitis, heel pain, ingrown toenails, and many more. The list below will give you a glimpse into the top 10 podiatrists that are available to help with your needs.
Top 10 Podiatrists In Waltham, MA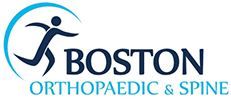 Boston Orthopaedic & Spine
You don't have to be an athlete, but you can recover like one with the help of Boston Orthopaedic & Spine. Their dedicated team will get you back in the game and out on your feet again sooner than ever before, even for joint injuries or pain caused by other sources.
Boston Ortho has been treating injured athletes for years with advanced surgical techniques. They offer specialized treatments, depending on the injury, to get their patients back in shape as soon as possible.
Boston Ortho is committed to providing you with the most convenient and timely service possible. With 9 board-certified orthopedic surgeons, a podiatrist, 4 physician assistants, a physiatrist (specializing in rehabilitation), neuroradiologist (specializing in diagnosing spinal injuries), and they are even qualified in massage therapy. They will see you within days of your phone call or the same day if it's something urgent.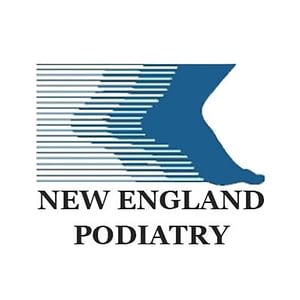 New England Podiatry Associates
Podiatry practice in New England is the perfect destination for those with foot and ankle problems. Located near Waltham, Doctors at this organization specialize in both medical treatment as well as surgical procedures, meaning a variety of remedies are available to patients who seek out their advice. The staff has been operating since 1984, so they've got plenty of experience when it comes to helping people feel better fast on account of what's troubling them—they're there every step or step.
These podiatric doctors work hard because there's no fungal infection too big that can't be cured.
Their podiatrists are highly-trained, board-certified specialists who provide comprehensive medical and surgical care for a wide spectrum of foot and ankle conditions. They specialize in providing Achilles tendonitis treatments as well as general foot health management like removing calluses or corns from your feet.

Kaplan Foot Care, Dr. Jonathan Kaplan
The high-tech environment at Kaplan Foot Care is a place where every patient can feel comfortable. They craft custom treatments for children, adults, and even seniors – just be sure to schedule your appointment ahead of time.
At their office, they are committed to helping you understand the causes and potential ramifications of your condition so that you can make informed decisions concerning your treatment options. They strive to provide solutions that address each of these elements, comfort, aesthetics, functionality; all for optimal health.

Dr. Zinsmeister's experience in the field of foot and ankle care is second to none. He has a unique practice understanding of how these areas impact their lives, and he devotes himself fully to each patient who walks through his door.
He's a podiatrist who has privileges at Emerson Hospital, New England Baptist, and Mt. Auburn hospitals. It should come as no surprise that colleagues value his expertise – he often consults on treatment techniques with other physicians when they need it too.

Dr. Regis Boudreau, DPM is committed to providing the latest in personalized podiatric services at our comfortable and convenient facilities located in Auburndale, MA. Their patients range from children to active adults with varying needs and they can provide them comprehensive treatments as if they were one of their own family members or friends.
Whether you are suffering from a chronic condition or an acute injury, they will help with understanding the causes and potential ramifications of your injuries to help you make an informed decision.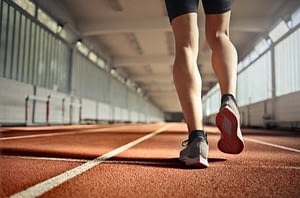 Dr. Ronald Brian Etskovitz, DPM is a skilled and knowledgeable podiatrist in Waltham, Massachusetts who has been practicing for over 30 years. He graduated from Pennsylvania College Of Podiatric Medicine in 1988 and is an affiliated doctor at many hospitals including Newton-Wellesley Hospital where he cooperates with other doctors to provide the best care possible to his patients.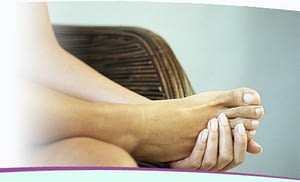 Scott Horwitz, DPM wants to help you get back on your feet. Whether it's a sprained ankle or chronic heel pain, Scott will be there the whole way through with expert treatment of the foot and ankle.
You deserve a pain-free, active life. Scott Horwitz is here to help with the expert treatment of the foot and ankle so you can get back out on your feet.

Advanced Podiatry of Needham
You won't find a more well-versed podiatrist in all of Needham than Advanced Podiatry of Needham. Their doctors have spent years listening to patients and understanding their needs, so when you come into their office they'll be able to recommend the best treatments for your individualized care.
They work closely with other professionals such as nurses and massage therapists who can help relieve pain or solve any issues that may arise during treatment by providing additional services like therapeutic massages which will also improve your health.
You'll be able to find everything you need about your feet with their in-depth section on podiatry on their website. They want you, the patient, to make informed decisions so they've made sure all of the information is easily accessible and covered from every angle possible.

Matthew P. Butler, DPM, LLC
Dr. Matthew Butler is the Massachusetts foot doctor to go for all your medical and surgical care of the feet needs, from bunions to ingrown nails. Dr. Butler accepts most insurance providers too so there's no excuse not to take advantage of his convenient podiatry office locations which conveniently accept patients in many surrounding areas near you.
They are one of the best podiatrists in town. If you're diabetic, they have your back–and feet. They offer quality foot care and custom orthotics for all ages from infants to senior citizens and their goal is always to provide patients with an experience that's as comfortable as possible.

Dr. Paul J Pantano is a Podiatry Specialist in Waltham, Massachusetts who graduated with honors and has been practicing his trade for more than 42 years! He specializes in all things foot-related such as sports injuries, bunions, ingrown toenails etc.
Dr. Paul J Pantano has no affiliation with any hospital but cooperates with the North End Community Health Committee Inc., a group that cooperates closely together to help patients
Frequently Asked Questions
Does insurance cover Podiatrists?
Podiatrists are considered to be part of the medical profession. They will typically accept insurance policies for payment, but it can vary greatly depending on what type and tier of coverage you have.
What parts of the body do podiatrists treat?
Podiatrists are medical professionals that specialize in the treatment of ailments related to the feet, ankle and lower limbs. They will typically treat conditions such as bunion, hammertoe, plantar fasciitis, heel pain or ingrown toenails.
What are corns and callouses?
A corn is an area of thickened skin that occurs due to friction and pressure. A callous is a hardened, tough spot on the surface of the skin as a result of repeated friction and pressure.
A hammertoe is a deformity of the second, third or fourth toe, usually caused by wearing shoes that are too short. It can also be caused from genetics and may result in pain with walking. There is no cure for this condition, but surgical correction might help relieve some of the symptoms.
If you're looking for a podiatrist in Waltham, MA that has been ranked as the best doctor and most experienced provider of foot care then this list should help. The podiatrists on this list specialize in treatment for ailments such as bunions, hammertoes, plantar fasciitis, heel pain, ingrown toenails, and many more.
So, if you want to make your foot pain a thing of the past, come make an appointment with one of these professionals today.