Top Rated Plumbers In Waltham, MA
The best plumbers in Waltham, MA can be hard to find. When you need a good one, it's worth the time and effort it takes to research the businesses.
We've done the work for you with this list of 10 plumbing service providers that are all excellent choices.
Top 10 Plumbers In Waltham, MA

Clark Plumbing & Heating Solutions
Clark Plumbing proudly services the local Waltham community, they are locally owned and operated with over 14 years of experience. They offer a wide range of home services: faucet repair and installation – Drain pipe repairs, drain cleaning, or replacements – leak detection, and leak repair. They can help with water heater installations as well. If you're looking for clogged drains cleaning services, then look no further than our drainpipe service department where your pipes will be cleared by licensed professionals who have been trained on every type of drainage system there is so that they can do everything from repairing toilets, shower & sink repairs without any issues whatsoever.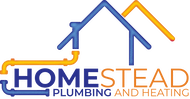 Homestead Plumbing & Heating
Your Waltham neighbors have trusted their plumbing and HVAC problems to Homestead Plumbing & Heating home services since 1991.
They are family owned and operated located in Waltham, which means you will only receive good old fashioned customer service: courteous plumbers and techs, quality repairs that won't break the bank, and an experience that will make you feel like we're being helped by a friend rather than impersonal repair specialists.

Hickey's Plumbing & Heating
When your heating or cooling system shuts down, you need a specialist who can repair it quickly and thoroughly. Hickey's Plumbing and Heating has been doing this for over 20 years! They offer excellent work with every job they do– excellent work is the best proof of our experience.
They have technicians that are available 24 hours per day to help out in an emergency service situation – they're all fully licensed and insured as well as being factory certified on major brands like Carrier, Trane, Lennox etc… Some standard services include; free estimates on replacements and no overtime charges, AC repair and installation, commercial HVAC, water heater installation and repair, environmental HVAC retrofitting, and heating system repair and installation.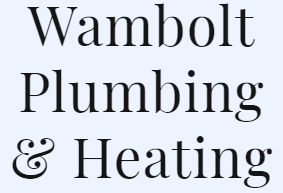 Wambolt Plumbing & Heating
The third generation of Wambolt Plumbing and Heating services has been providing customers with residential, commercial, industrial plumbing & heating services since 1953. With an expansive range of services ranging from Bathroom & Kitchen Remodeling to High-Efficiency Oil or Gas Boilers; they'll have your Water heaters running in no time!

Akian Plumbing, Heating & Air Conditioning
With over 100 years of combined experience, Akian Plumbing, servicing Waltham, has the ability to service your home with just about anything. They have a team that includes commercial plumbers and HVAC experts who realized there was a need for confident homeowners like you!
Led by Master Plumber, Stephen S. Akian, a certified plumbing designer, they aim to provide excellent home services paired with exceptional customer service for all of your needs, both residential or commercial. They provide services from simple renovations to mission-critical installations; jobs like these require a great deal of coordination on our part but not as long as they would have once been considered "impossible" given our collective decades worth of industry knowledge and hands-on experience!
LeBlanc Mechanical service is happy to serve the people of the Waltham community with prompt quality service. We install Rheem products that have industry-leading warranties and performance. LeBlanc Mechanical services most major brands of equipment so we can find what's best for you. They'll help determine the perfect system for your home or business. Call today for a free, no-obligation, consultation.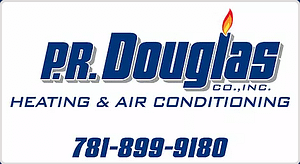 P.R. Douglas has been offering quality service and friendly smiles for almost forty years! Paul started the Waltham-based company in his parent's garage back in 1979, where it's grown into five trucks servicing local areas with boiler installations and larger jobs since then. 

J&B's Plumbing is a full-service and fully insured plumbing company that specializes in video camera pipe line inspections as well as gas fitting, appliance installation, drain cleaning, heating systems, new construction, renovations, and water systems. Established in 1980 with over 30 years of master plumbing experience they have three employees. All work is guaranteed and even emergency service will be provided at reasonable rates.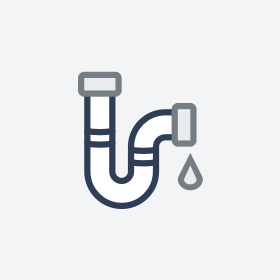 Denis Goguen Plumbing & Heating
Denis Goguen Plumbing & Htg, founded in 1989 and based out of Waltham is a plumbing company that has been providing shower installation, drain cleaning,  water heater installation as well as septic tank services for over two decades.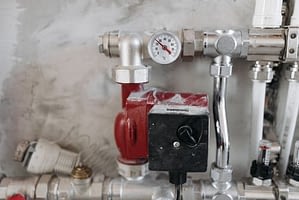 Mitus Emergency Plumbing is a full-service plumbing company and they will take care of any job, big or small. They have the best plumbers around who are licensed to do anything from trenchless sewer pipe replacement and repair to fixing simple faucet leaks at an affordable price.
Frequently Asked Questions
How much does a water heater cost?
The cost of a water heater depends on the size, type and installation location. A typical tankless hot water heater costs between $450 to $1000; an electric hot-water heater typically costs less than a gas one but is more expensive to install.
Can you get free estimates?
Most plumbing services offer free estimates! Contact a service plumber today to confirm that they offer free estimates on plumbing services.
Final Thoughts
If you need local plumbing help in Waltham, contact one of these reputable companies. They will send out a professional plumber who is experienced and knows what they are doing to solve your issue quickly and provide a free estimate. You don't want to wait for long periods of time that could be the difference between an emergency or not!