Top Rated Oral Surgeons In Waltham, MA
Oral surgery is one of the most important aspects of oral health. If you are looking for a quality oral surgeon in Waltham, MA to help with your oral care needs, then this blog post is for you.
We have compiled a list of the top 10 oral surgeons in Waltham so that you don't have to search any further. These professionals will be able to diagnose and treat any type of problem, from wisdom teeth removal to dental implants.
Top 10 Oral Surgeons In Waltham, MA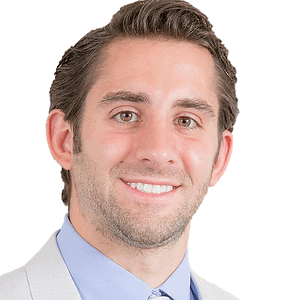 Aesthetic Smile Reconstruction
They provide all types of dentistry, from general services like teeth cleaning and whitening to more specialized treatments such as TMJ treatment.
Dr. Sutera is a pioneer for his patients' experience, and the first innovator to create cinema-style operatories for patients' comfort. He was also one of the inventors who patented new products that improved dental care in different ways such as by enhancing accuracy or convenience. Their dentists take great strides to provide every patient with a wide range of options so they can get exactly what they need–there's no reason why anyone should settle for an inferior experience.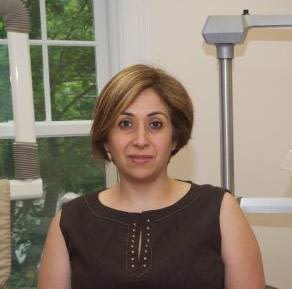 Dr. Sally Farzaneh & Associates
Dr. Farzaneh and her Waltham team of dentists will make your time in the office as enjoyable as possible, ensuring that you have a stress-free experience while meeting all your dental needs for years to come!
Dr. Farzaneh is committed to making sure each patient feels at ease with their treatment plan so they can understand what's happening during an appointment or procedure – no matter how difficult it may be. The staff is dedicated professionals who work hard every day to meet these goals by educating patients about oral health care and providing outstanding service from start to finish.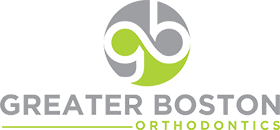 Greater Boston Orthodontics
Greater Boston Orthodontics is a team of dental professionals committed to providing the most comprehensive orthodontic care possible. They offer traditional braces, Invisalign, lingual appliances, and custom treatment plans tailored to each patient's needs. Their talented staff provides friendly service in an inviting atmosphere that makes every visit fun and enjoyable.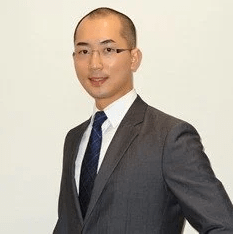 Wayland Oral Surgery PC, in Wayland MA, is a general and cosmetic oral surgery practice. Run by Dr. Yong-Han Koo, they have extensive experience with wisdom teeth removal, dental implants, bone grafting-techniques, TMJ disorders, and more.

Waverley Oaks Dental, Inc.
Waverley Oaks Dental, Inc. knows that a friendly and inviting atmosphere will put a smile on your face. Their bright colors are sure to make you feel vibrant from within while being greeted by one of their wonderfully welcoming faces.
Waverley Oaks Dental, Inc. is here to make sure you have a beautiful smile. With preventive care and maintenance services, cosmetic dentistry, whitening treatments like teeth bleaching, or even laser tooth whitening options available, you will find the right service for yourself.
They also offer orthodontic treatment if needed as well as more advanced dental implants – they promise your time at their office will leave you loving every second spent with them. Oral care is important, call them today!

Dental Associates of New England
You deserve the best, and Dental Associates of New England can give you that. They specialize in restorative dentistry as well as cosmetic dental care to help their patients achieve a dazzling smile with healthy teeth. One thing that sets them apart is their affiliation with prestigious organizations like the American Academy of Cosmetic Dentistry.

Stephens Oral and Maxillofacial Surgery
You can count on Stephens Oral and Maxillofacial Surgery to help achieve a healthy, beautiful smile. They offer comprehensive oral surgery treatments which are tailored to their patient's needs. They specialize in a variety of procedures from wisdom teeth extractions, dental implant placement, and complex corrective jaw surgeries.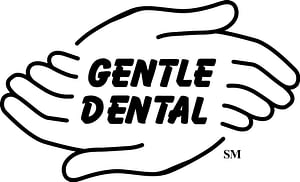 Gentle Dental is an innovative dental practice that has been setting the standard for quality care in New England. Innovative dentists Ron Weissman and Sam Shames founded Gentle Dental on their mission to make high-quality health accessible, and it continues with a goal of reducing barriers so people can achieve optimal oral hygiene.
Gentle Dental has been making personalized, multispecialty care that is convenient and affordable for patients since its first location in Brookline, MA. Gentle Dental is owned by dentists who are committed to your overall health and wellbeing.

Concord & Lexington Oral Surgery Associates
Concord & Lexington Oral Surgery Associates is the area's leading oral and maxillofacial surgery practice. The group has been providing compassionate care for over 30 years, with an emphasis on excellent patient outcomes.
They strive to provide quality care at their facility because of the latest techniques and most up-to-date technology. Their staff is dedicated to providing a relaxed environment for you so that you can feel comfortable asking any questions or raising any concerns about your health.

Moody Street Dental On Elm
A visit to the dentist should be an enjoyable experience, not a nerve-wracking one. Their dentists are trained in gentle techniques and go out of their way to make sure you feel at ease during your appointment – they're just as invested in your dental health as you are. They'll work with you every step of the way so that they can find what works best for your needs.
Frequently Asked Questions
Why Should I Have My Wisdom Teeth Removed?
Wisdom teeth are the last molars to come in and they can be problematic. They often do not properly fit into your mouth which pushes against other teeth, crowded out by a lack of space. This causes them to grow at odd angles or become impacted so that they cannot erupt any further, growing underneath adjacent tissue structures causing discomfort and pain.
When Should I Have My Wisdom Teeth Removed?
If you have wisdom teeth that are partially or fully erupted, feel like they're coming in the wrong spot, and/or cause pain then your dentist will typically recommend removing them.
How long is recovery from wisdom teeth extraction?
Most people can return to work after a few days, but it will take around two weeks before the pain has subsided and months until all stitches are removed.
If you're in the market for a quality oral surgeon in Waltham, MA, then this list was made for you.