Top Rated Nursing Homes In Waltham, MA
Nursing homes are an important part of any community. They provide a place for the elderly to live and receive care from professionals who have been trained in this field. With so many nursing homes in or near Waltham, MA, it can be hard to know which ones are best.
We're here to help you narrow your search by providing information on the top ten nursing homes in our city. You will find information about each facility including location, cost of care, and amenities available such as rehabilitation therapy services or pet-friendly accommodations.
Top 10 Nursing Homes Waltham, MA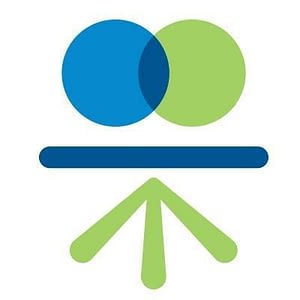 Benchmark Senior Living at Waltham Crossings
Benchmark Senior Living was founded in 1997 by the company's Chairman and CEO Tom Grape. From an early age, he had a passion for senior living that led him to create Benchmark Senior Living with his philosophy of how seniors should be treated. His vision is simple: provide high-quality care at affordable rates so families get more time together without breaking their budgets or themselves financially.
The largest provider of mind and memory care in New England has always been at the forefront. They now have 11 communities dedicated to it, with most offering personalized needs-based services for those who need them.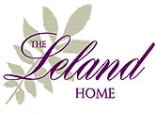 The Leland Home provides a safe and affordable residence for persons age 62 or over who desire assistance in their daily living. They provide the perfect home-like setting that maintains your dignity, independence, and freedom from stress as you grow older. To fulfill their mission, they are members of many organizations such as the  Massachusetts Assisted Living Facilities Association (Mass-ALFA), LeadingAge Mass Society of Senior Services & Centers, Aurum Network.
The Leland Home is a non-profit organization governed by volunteers and professional caregivers. The board of managers is dedicated members of the community who work with compassionate citizens to make this place home for those in need.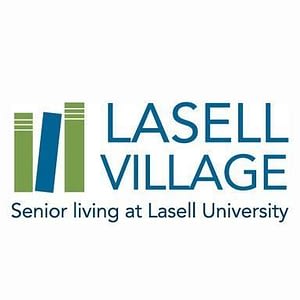 Lasell House at Lasell Village
Lasell Village, sponsored by Lasell University, and hidden within its idyllic campus grounds is a retirement community like no other. Residents are encouraged to live an active lifestyle in their college setting while experiencing the allure of senior living for themselves. With 225 residents and great amenities such as, furnished kitchens and comfortable bedrooms perfect for relaxation after a long day; this award-winning assisted living facility offers residents more than just somewhere new to retire – it provides them with freedom from worry about what comes next! Maristhill Nursing & Rehabilitation Center
Maristhill Nursing & Rehabilitation Center offers specialized care for both short and long-term stays. Their mission is to care for all people of all denominations through a philosophy that is rooted in Christianity. They truly go the extra mile towards offering the finest medical care, making your stay with us safe, comfortable, and fulfilling. Some of their areas of care include rehabilitative therapies seven days per week, cardiac rehabilitation, stroke/orthopedic rehabilitation, post-surgical care, intravenous therapy, and pain management. If you or someone in your family is struggling with a difficult injury that requires long-term treatment by skilled staff members call today to speak to one of the customer service representatives about how this nursing home can be right for you.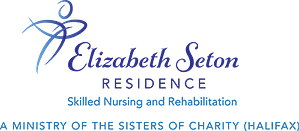 Elizabeth Seton Residence
The Elizabeth Seton Residence is a ministry of the Sisters of Charity (Halifax). This not-for-profit, 84-bed skilled nursing and rehabilitation facility has been providing outstanding care to those in need since 1980. Today, with an administrator and staff who are proud to continue that legacy of excellence for this modernized institution it continues its tradition as one of the best facilities serving the Waltham area.

Looking out over the banks of the Charles River, Maplewood nursing home at Weston offers luxury senior living minutes from Boston's cultural delights and world-renowned health care resources. Their community in Weston features gracefully appointed studio suites as well as one and two-bedroom apartments that cater to an independent lifestyle. Residents also have access to assisted living, memory care, or short-term respite care should they need it!
Maplewood at Weston combines lavish amenities such as their premier fitness club and elegant dining room with unparalleled wellness programs designed to refresh and inspire. Their emotion-based approach to senior wellbeing addresses the whole person caring for physical self as well engaging intellect encouraging creativity honoring spirit.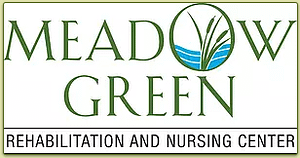 Meadow Green Rehabilitation and Nursing Center
Since opening in 1985, the trusted Anthony Franchi Family has been at Meadow Green Rehabilitation and Nursing Center's side for over 31 years. It is because of their involvement in every phase of the operation that they have earned an impeccable reputation. Their commitment to providing high-quality care has brought them far, as one of the premier provides in rehabilitative and nursing care in the greater Waltham area.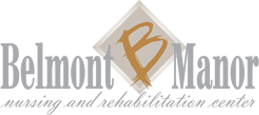 Belmont Manor Nursing & Rehabilitation Center
Belmont Manor Nursing and Rehabilitation Center is a community leader in providing quality-driven post-acute and long term-care services. They are committed to integrating the best practices of healthcare with its environment, focused on promoting the optimum functional ability for all patients. Patients will never be discriminated against based on their sex, race, or creed; we understand that each individual has different needs which could change at any time as they undergo treatment here. Our goal is to provide these high standards without consideration for age or disability status – this means our commitment lasts throughout your stay no matter what changes may occur due to treatments received within Belmont's walls!

Scandinavian Living Center
The Scandinavian Living Center (SLC) in Newton, near Waltham, is a nonprofit assisted living center taking an inspired approach to eldercare. By adopting core Scandinavian principles, we have created a senior living community where individuals from all cultures and backgrounds can lead connected lives with dignity and respect for their culture's traditions.
SLC is committed to empowering residents by respecting their individual needs and providing exceptional care and support. Their dedicated, long-tenured staff members take the time to get to know every resident so that they can best provide for them in any situation.

Massachusetts Senior Care Association
The Massachusetts Senior Care Association is a diverse set of organizations that deliver services to meet the needs of older adults and people with disabilities.
The association comprises nearly 400 nursing facilities, assisted living residences, residential care facilities, and retirement communities in their network across the state – these are primarily elder service providers who work tirelessly for social justice in this space by providing resources like caregivers or financial assistance when needed most.
Frequently Asked Questions
Do insurance companies cover Nursing Homes?
Insurance usually pays for nursing homes if a person is not capable of caring for themselves, or has needs that can't be fulfilled in their own home. However, there are often limits to how much insurance will pay for nursing homes so you will want to contact your insurance provider to confirm.
How much do nursing homes cost?
Nursing homes can vary in price depending on the amenities offered, location, and size of property. Typically, nursing homes cost anywhere from $250 to $8000 a day.
What is the difference between a nursing home and assisted living?
Nursing homes offer medical care, including nursing and medication management. They also provide nutritious meals and snacks, laundry services, housekeeping for the resident's room or apartment on a regular basis (usually daily), assistance with bathing etc., transportation to appointments when needed.
Assisted living facilities are like senior apartments that usually have only limited health care and assistance.
Are Nursing Homes the right fit?
Nursing homes are communities, and as with any community there is always a wide spectrum of personalities. There will be people who love living in nursing homes and they enjoy all the activities that their home has to offer; some may find it too much for them after awhile or feel like they don't fit in.
Nursing homes are an important part of any community. They provide a place for the elderly to live and receive care from professionals who have been trained in this field. With so many nursing homes in or near Waltham, MA, it can be hard to know which ones are best. This post will discuss the top 10 nursing homes in Waltham, MA, based on our research using Google Analytics data as well as reviews from people living near them.