Top Rated Moving Companies In Waltham, MA
If you are looking for moving companies in, or near Waltham MA, the list below will be a great place to start. We have taken the time to research and rank these moving companies so that you can find the perfect one for your needs.
Top 10 Moving Companies In Waltham, MA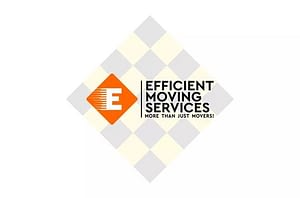 Efficient Moving Services
When you need to find a company that can provide reliable and trustworthy moving services, looks no further than Efficient Moving Services. As one of the best Waltham moving companies, they offer many different types of moving solutions for your peace of mind so you don't have any surprises on move day.
Moving is always stressful. It doesn't matter if you are moving your home or business, it can be very difficult to get everything done on time without hiring the best Waltham movers around. Call for a free estimate today!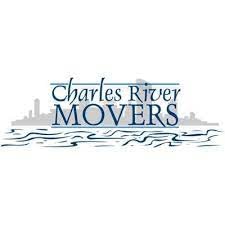 Located in Waltham, Charles River Movers will do all the heavy lifting while being gentle with your belongings. Their professional movers are trained to pack everything safely so that it reaches its destination in one piece.
You can't beat the convenience of their packing supplies and boxes, or they'll pack for you. If your space is limited, ask about storing it in a safe location near you. Don't waste money renting trucks when moving; let them handle transporting all belongings to their destination so you can be stress-free.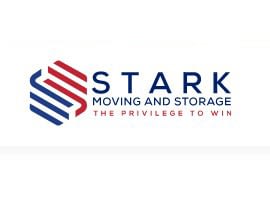 Stark Moving and Storage, a Waltham moving company, desires to be your one-stop shop for all of the moving, packing, or storage needs you might have. They offer a wide range of services from local moves to international relocations with full packing service included in their rates. All jobs are taken care of by full-service licensed movers who know how important it is that everything arrives safely at its destination without any damage or loss.

AVIV Moving & Storage Commercial Moving Service
AVIV Moving & Storage is a company known for its convenience and professionalism. They have been in the industry for over 10 years, serving both commercial and residential clients all across MA.
When you need a legitimate moving company that's going to get the job done right, look no further than their group. Serving locals for years with professional and reliable services is what they do best.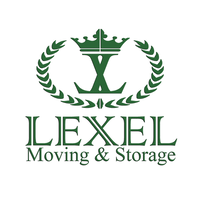 Lexel Moving & Storage is the perfect Waltham movers choice for all your moving needs. Whether it's a local or long-distance relocation, they have you covered with their fully licensed and insured team of movers who are ready to offer professional packing services as well. They also provide hoisting and crane services if needed.
Lexel Moving & Storage has everything you need for a successful move, including full-time uniformed movers with the latest equipment and trucks with lift gates. They also offer free on-site estimates as well as free box delivery.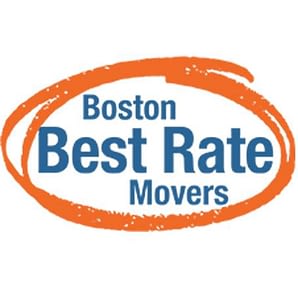 Boston Best Rate Movers has been providing top-tier moving services for over 15 years. They pride themselves on their commitment to customer satisfaction. Their courteous team is always available when you need them, and will be there until the very last box of your belongings arrives safely in its new home.
Boston Best Rate Movers are not only able to move your furniture, but also offer packing services. Whether you need a complete packing service or just want their movers to help with the heavy lifting on moving day, they have an affordable option for everyone.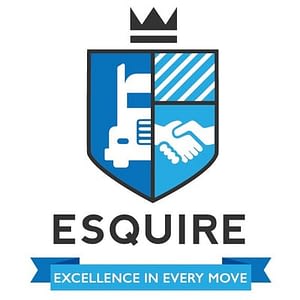 Esquire Moving & Storage Inc
Esquire movers are here to make your move as easy and affordable as possible. Their drivers have undergone full background checks, they use the cleanest trucks in every size available on the market today, and they're always looking for ways to cut costs without sacrificing the quality of service. They take customer care seriously so don't hesitate to ask them anything at all – with their top priority being satisfying each one of you.
They provide residential services alongside business moving solutions that include a variety of storage options: climate-controlled facilities or driveways accessible by motorcycle if needed. Whether it's large furniture pieces or fragile items like china sets, Boston movers will ensure safety is primary above all else.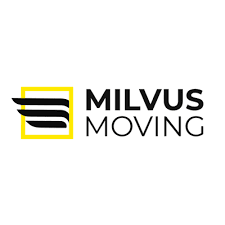 Milvus is a Boston-based moving company from conception, their "Customer First" approach guarantees you an exclusive experience with top quality customer service in each stage from arrival at your destination until completion.
A team of movers that will take care of you from start to finish, no matter what your moving needs are- whether it's a modest apartment or an imposing mansion. They're experts at packing and protecting everything with loving attention so you won't have any complaints about damaged goods.
They will make sure that your items are in good company with their trusted employees. They take pride in the protection of all types and brands of products, from personal electronics to priceless family heirlooms.

Annabelle's Moving and Storage
Annabelle's Moving and Storage is a family-owned local Waltham business servicing Boston and all of Massachusetts. They do local and out-of-state moves whether it be a large household move, or from a studio apartment to a large home; they've got you covered. With over 10 years of experience in the industry, Annabelle's offers an amazingly affordable service with great customer reviews. Contact them today to see if this Waltham moving company is right for your job.
Flash Moving & Storage offers commercial, residential, local, and long-distance moving services as well as packing, POD loading/unloading. They also offer a storage service to make sure that you can count on them for all of your moving needs.
Moving doesn't have to be a bad experience. That is why they aimed their business strategy on providing great quality service and creating excellent efficient teamwork of movers to make sure everything goes smoothly. With free estimates, you will never be surprised at the cost. Give them a call today.
Frequently Asked Questions
Are moving companies fully licensed and insured?
Most moving companies are fully licensed and insured to provide you with excellent service. You will want to confirm and ask for a copy of their insurance to verify.
How much do moving companies cost?
The cost of a local moving company is based on the amount of time and resources it will take to complete your move. You can get free estimates by calling or contacting a few different companies for more information.
What if items are damaged in the move?
If your items have been damaged during the move, it is important to contact the moving company and file an insurance claim as soon as possible. You will need a copy of their liability policy in order for them to process your request.
What is the difference between binding and non-binding estimates?
A binding estimate is a contract that includes the total cost of the move. A non-binding estimate does not include this information and will only show materials, mileage, hourly rates, packing labor time etc.
It doesn't matter how big or small your move is, it can be a lot of work and effort. Make the process stress free by finding the best moving company to help you with all aspects of transporting your things safely from one location to another.