Top Rated Massage Therapists In Waltham, MA
Massage is a great way to relieve the day-to-day stress that we all experience. It can also help with other issues such as chronic pain and anxiety. If you're looking for the best massage studios in Waltham, MA, then this list will be perfect for you! Here are the top 10 best massage studios in Waltham, MA.
Top 10 Massage Therapists In Waltham, MA

Oasis Massage Therapy specializes in rejuvenation, massage therapy, and therapeutic relief for clientele around the Waltham area. All of their licensed therapists have over 6 years of experience with over 800 hours of training to offer you a better service than most other places can provide.

Halcyon Massage and Wellness
Halcyon Massage is known for its ability to reduce stress, promote relaxation, and improve sleep. The key to getting the most out of your massage sessions may be finding an experienced therapist that can anticipate your needs. At Halcyon Massage and Wellness, therapists have years of experience and are held to the highest of standards. As a practice, they subscribe to the AMTA Code of Ethics.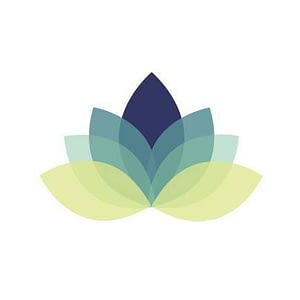 Maria practices mixed modality massage (including elements of Swedish, deep tissue, CBD deep tissue massage, and integrated cupping) in her Waltham studio. She's a 2013 graduate of The Massage School where she completed the 800hr program including 200+ clinic hours. She is a certified ACE Massage Cupping practitioner with training on Anatomy Trains as well as John Barnes Myofascial Release approach. If you are looking for some relaxation or active healing, Maria is the massage therapist for you.

True Health Massage Therapy
Shaoyu Lynch, LMT is the principal therapist at True Health Massage Therapy in Waltham. After graduating from Cortiva Institute with a Master's Degree in Medical Massage she went on to complete additional coursework and received certification as a Medical Massage Practitioner. She offers many of the most requested types of massage treatments for your health needs: Swedish massage (a traditional long-stroke style that focuses mainly on relaxation and body), Deep Tissue massages which involve pressure deeper into muscle tissue than other styles; Reflexology where we work through reflex points located around our feet to stimulate nerve pathways throughout the body; Sports Injury Treatments designed specifically for athletes who need targeted relief. Book an appointment today.

Lucille is a Waltham licensed Massage Therapist and Aesthetician who knows the importance of maintaining a balanced life. She has been practicing massage therapy for over 20 years now and enjoys every moment of it because her passion has always been to take care of other people. Let this masseuse help you make the choice today about taking time for yourself–you deserve it!

Established in 2019, Massage Ultra is a Waltham-based therapeutic massage studio that endeavors to bridge complementary alternative medicine and mainstream medicine. The studio's staff of highly trained massage therapists specializes in deep tissue massages which promote recovery from muscle injuries as well as offer relief for migraine headaches. With a 1-hour sessions price at just $39.99, this is the perfect place to find both pain management and relaxation of mind, body, and soul!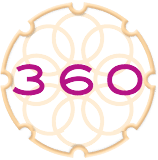 360 NeuroMuscular Therapy
Advanced problem-solving massage therapy technique is now being offered at 360 NMT and has already helped clients turn from pain to pain-free. Alongside providing full body deep tissue treatments for more general treatment needs as well as stress relief, they also provide evidence-informed neuromuscular techniques that are designed specifically for muscle problems. They also integrate cutting-edge myofascial pain research into their treatment planning. Your session may include a postural evaluation, review of your health and injury history, discussion of goals for relief from chronic pain or improved function services; exercises that can be done at home to reinforce the work are recommended on an individual basis so you get results quickly without wasting time between appointments.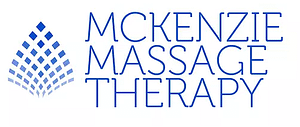 Natasha is a Waltham licensed Massage Therapist with over 750 hours of training from the Cortiva Institute, and is also certified in Orthopedic Bodywork. She integrates these techniques into uniquely tailored sessions for each client to ensure optimal healing and wellness. Natasha specializes specifically in Neuromuscular Therapy, Swedish Technique, Trigger Point Therapy, Sports Massage, and Myofascial Release since she sees it as unlocking the body's innate ability to find balance improved function with greater wellbeing. Request and get an appointment today!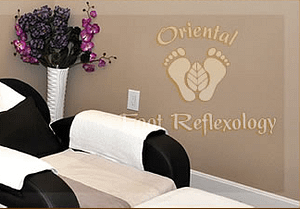 Oriental Foot Reflexology, Inc.
For over 5000 years the Chinese have used foot massage to reduce stress, relieve pain, and for overall better health and comfort. Oriental Foot Reflexology has recreated here in Waltham, an authentic spa with highly trained massage therapists skilled in traditional Chinese foot reflexology; Tui Na. There are many benefits of experiencing this ancient medical service such as leaving feeling great or energized! They are a local business here in Waltham looking to take on new clients, make an appointment today.

Reflections Massage & Skincare
Family-owned nearby business operated in Waltham, Reflections Beauty is truly a one-stop spa for all of your beauty needs and services. Leave your worries aside as you prepare for a full body massage and to be pampered during the relaxing lush experience of a lifetime. You'll discover yourself at ease knowing that everything from our products to our treatments comes with years worth of knowledge behind them. With a team of massage therapists, search no more as they take pride in ensuring their clients have a place for true relaxation.
Frequently Asked Questions
Tipping is optional but if you do want to tip, 20% of the price would be recommended.
What does a massage therapist's license or certification mean?
A massage therapist's license or certification can range from a few weeks to several years. There are some states business that require over 500 hours of training before they will issue a massage therapists license and other states where only be required up to 250 hour minimums. The certificate represents the number of hours someone has been approved in this field.
Which massage is right for me?
The best massage services for you is the massage that fits your needs and what it is like to get a massage. If you are not sure, feel free to call one of our Waltham Massage Therapist about which types of spa services would be good for you.
What is a Swedish massage?
Swedish massage typically is a type of massage that uses long, gliding strokes. The therapist may use their knuckles or elbows to help release muscle tension and improve circulation in the area being massaged.
If you are in search of a chiropractor in the Waltham area, we hope this review list has helped! We would love to hear your feedback and suggestions. Please let us know if there is anything else that can help make our blog post better. We hope this list has given you some ideas on where to get a massage in Waltham. Please let us know if you have any other questions or comments about these places, and we'll be happy to answer them for you!