Top Rated Locksmiths In Waltham, MA
It is a very frustrating experience when you are locked out of your house or car. It can be especially upsetting if you have no way to contact a locksmith. To avoid this situation, it's important that people in Waltham MA know who the best locksmiths are in their area! 
We've compiled a list of the top 10 locksmiths here for your convenience.
Top 10 Locksmiths In Waltham, MA

Waltham Locksmith is a group of expert locksmith technicians available 24/7 every day and all year round. They offer a wide variety of services including residential, automotive, and commercial. Seasoned technicians will be there to help you out of trouble at any time throughout the day. Give them a call for more information.
KeyMe Locksmiths is the nation's most trusted 24-hour emergency locksmith business providing guaranteed service quality. They specialize in residential and commercial lockouts, lock repair and installation, vehicle key fob replacement, door re-keying, and key copying.

Waltham Locksmith Company
Waltham Locksmith Company provides residential, commercial, and automobile services in the Waltham area. Their dependable specialists, with over twenty-five years of combined experience, will be there to help you whether it be the front door or you lost your car keys. They are not just reliable, but fast, too – their locksmiths are available twenty-four hours a day, seven days a week, within fifteen minutes of your initial call, anywhere in the Waltham. You'll be astonished at the quality of service you get, with work done both to budget and schedule.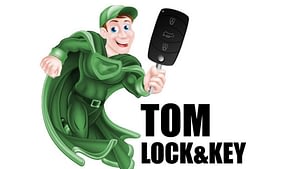 Tom Lock & Key provides clients with many kinds of services, including emergency, residential, and commercial. They have incredibly skilled professionals to handle the different tasks you require. They are well-versed in all kinds of locks, including car keys, and are always competitive on pricing. With local technicians, they are available during all hours and able to adhere to your schedule.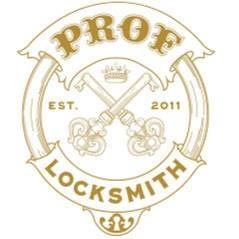 Prof Locksmith has an experienced team of mobile locksmiths that are fully insured in compliance with the regulations in Massachusetts. In the event of an emergency, you call them and one of their professional locksmiths will be dispatched immediately to assist you. They can answer any question about your auto, home, or commercial property security. Prof Locksmith also has the right type of hardware and systems to help you protect your assets and they are prepared to give you unique solutions for your specific needs and they work within your budget to tailor a plan. With unparalleled customer service, they have been at the forefront of the industry for many years, positioning them ahead of the competition.

Bay state Locksmith Services of Braintree, MA, is an experienced local locksmith in the greater Boston area, providing exceptional personal service and counsel for commercial and residential security solutions. Their clients range from local small businesses to large corporations, school systems, and residential customers. Their shop is open during the week for key duplication, drop off and pick-up service.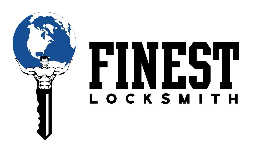 Watertown Finest Locksmith LLC
Finest Locksmith was established in 2008 and has provided excellent service to its customers with emergency services. They specialize in residential, commercial, and automotive locksmith services located in the Watertown Mall in front of the RMV. They are a professional team of technicians working diligently to serve their customers as best as possible. They have fully equipped and skilled technicians to produce keys for your vehicle and replace locks for your house or business. Whether you need a new key, a remote, a lock serviced, or just some questions answered about your car keys, Finest Locksmith is always there for you. Through virtue of their prompt reactions, fast arrival time, and overall superior performance week in and week out, regardless of the time of day, that they acquired the trust of Waltham's companies and homeowners. They prioritize high efficiency and customer satisfaction and they constantly looking for better ways to serve you and upgrade our equipment to meet all your possible needs.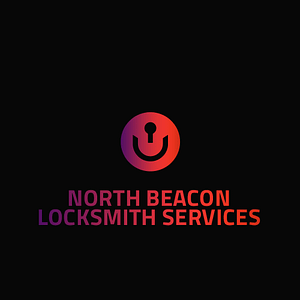 North Beacon Locksmith Services
North Beacon Locksmith Services is Boston's trusted business in security solutions providing customers 24-hour emergency locksmith, auto locksmith, commercial locksmith, and residential services. North Beacon Locksmith Services grants professional locksmith services throughout Harrison Ave, Boston, MA 02111 and beyond. They offer unmatched services, personal attention, and tailor-made solutions to your needs and budget. They have the best solutions to their needs and become the most sought-after security and locksmith service providers in the greater Boston area. They provide a wide range of locksmith services that suit everyone's needs, locks, and keys – from commercial locksmith services, residential services, and car locksmith services to the ones done in the case of an emergency.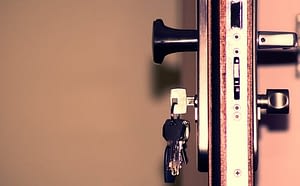 Quality Lock Services is a locally owned company and has been in business since 1990. They specialize in residential and commercial locksmith services in the Greater Boston Area. They are a member of the Massachusetts Locksmith Association and the Associated Locksmiths of America. When you choose Quality Lock Service, you're putting experience and expertise to work where it matters – your safety and security. Need a new key? They offer key copying to high-end lock sales and services including high-security safe repairs. Call for a free over-the-phone consultation today.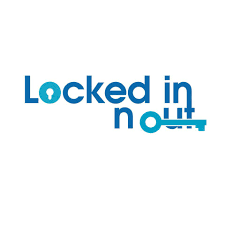 Locked In N Out was established in 2013. They are a leading locksmith company offering a complete range of locksmith services to commercial and residential customers throughout Boston. Boston's Most Reliable Locksmith delivers fast, and effective lockout service to customers in need. Their most important mission is to offer a professional, high-quality locksmith service at competitive prices in Waltham. They handle any type of business, residential lock, and key job with attention to detail to achieve total customer satisfaction and quality results.
Their technicians are equipped with specialized tools, so in case you locked out of your apartment or locked keys in your car, they can retrieve your keys without causing damage to your locks. Call free to speak with a technician today.
Frequently Asked Questions
What does the term certified Locksmith mean?
A locksmith is considered "certified" when they receive certification from a school or association. This means that the locksmith has undergone, and passed, an exam to prove their skills in lock-related work.
Does My Car Insurance Cover The Cost?
If you have comprehensive coverage on your car insurance, then yes. If not, the locksmith will typically charge a flat fee to remove your key from the vehicle and replace it with a new one.
Why Should I Use a Professional Locksmith?
For your safety and quality of work, it's important to get a licensed locksmith. Not only will they know how to handle any lock-related emergency you encounter at home or on the road, but their expertise means that they'll be able give you an accurate price quote over the phone instead of making guesses once they come out for inspection.
The Top 10 Locksmiths in Waltham, MA can help you out with any locksmith needs you have. Whether you locked a car door with the keys in it or lost house keys, we are here to serve all of your customer's lock and key-related needs.