Top Rated Landscaping Services In Waltham, MA
It's time to get outside and enjoy the summer weather. If you find yourself needing landscaping and lawn services in Waltham, then look no further than this article. We have compiled a list of the top 10 landscaping companies in Waltham that can provide you with everything from lawn maintenance to tree trimming. So whether you're looking for a reliable company or just want some inspiration for your backyard project, we hope that these 10 landscaping companies will help you out.
Top 10 Landscaping Services In Waltham, MA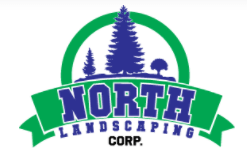 If you're looking for the finest landscaping business in Waltham, MA, or anywhere else nearby, North Landscaping Corp is one of the best companies to look at. With their dependable service from start to finish with any type of landscaping imaginable, they'll make sure that everything is done right
They will take care of all your lawn mowing, snow removal, and other needs. Their specialty is large yards with a lot to do but they can tailor their services to meet the requirements for any yard size or budget.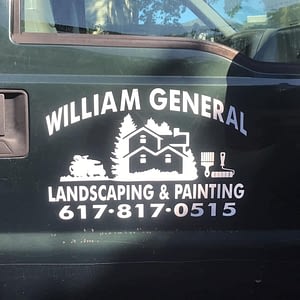 William General Landscaping and Painting
William General Landscaping and Painting is an all-inclusive company that will take care of your home from start to finish. They specialize in interior and exterior painting, as well as landscaping services for both commercial and residential properties. With Spring around the corner, they provide spring clean-ups for your front yard and back yard at affordable prices. Request a free price estimate today!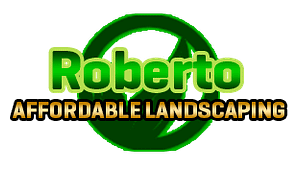 Roberto Affordable Landscaping
You can keep your lawn looking green and tidy when you call on a landscaper from Roberto's Affordable Landscaping for assistance. Their business has experience in both commercial and residential service, so they're sure to have an expert ready to serve you – whether it be with weekly maintenance or one-time landscaping.
They offer services such as regular yard care like mowing the grass, trimming shrubs around trees, edging flower beds, lawn maintenance, and much more. They also offer more specific needs such as seeding bare spots in yards where there used to be patches of fertile soil but now those areas are just ugly dead earth – simply because they never receive any sunlight due to the thickening overgrowth of trees and bushes.
They're the team that knows what to do for your yard, no matter if you need to plant flowers or clear leaves. Whether you want a weekly visit from them or only occasional maintenance services, their landscaping company has got it covered and can help turn any space into an outdoor oasis.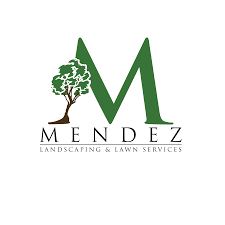 Mendez Landscaping business is the best when it comes to lawn maintenance services, and they will make sure your yard looks top-notch. Their team of experts is all hand-picked for their unparalleled work ethic.
With a focus on personalized service, competitive rates, and customer satisfaction, they go the extra mile to meet your high standards. They work tirelessly with you until those expectations are exceeded.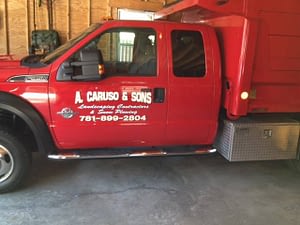 A.Caruso & Sons Landscaping Co.
When it comes to landscape design, it should represent your tastes. That is exactly what you'll get with A.Caruso & Sons Landscaping Co. Located in Waltham, the people that work for them take pride in their position and they have been trained extensively so if there's something wrong with one of your anything related to landscaping, don't hesitate to call them up because they'll get right back at you.
They are a family-run Waltham business that care about the people they work with, from their long-term customers to potential new ones.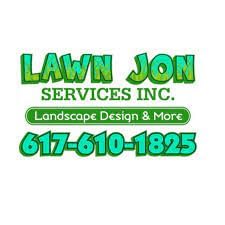 If you're looking for a landscaping service team who can handle the landscape design, installation, and maintenance of your property's lawn, then Lawn Jon has got it all. They are experts in creating beautiful outdoor spaces that not only look amazing but also function well with today's technology.
Angel Landscaping & Tree Service
Angel Landscaping & Tree Service is the best choice for landscapers in Massachusetts. They're committed to turning your yard into a beautiful, functional space that will give you years of enjoyment thanks to their top-notch work and attention to detail.
You are going to love what they can do for you – transforming your lawn from an ordinary dirt pile into an awe-inspiring natural haven where all of nature's beauty is on display at every turn. They want nothing more than crafting this dreamscape alongside you; their ultimate goal is not only making sure that everything looks perfect now but also lasts well throughout shifts in weather conditions too. Servicing the Waltham area, call today for free estimates.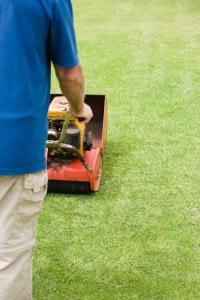 Christopher Landscape Service & Tree Removal
Christopher Landscaping is a Waltham landscaping service company that you should consider. They have a single goal: serve their local community and provide quality yard maintenance.
You may need a new landscaper to make your lawn green and lush, so why not hire them? With their competitive rates, you'll be able to enjoy the company of your neighbors every day while they take care of everything for you. They provide quality tree service as well as snow removal – and all at affordable prices.

Smart Landscaping & Masonry
It's time to get your property looking great. You're in luck because Smart Landscaping and Masonry is the answer. They are a full-service landscaping company that has been helping people with their landscaping needs for years, from lawn care services up to masonry work – they can help you too if that's what you need. When someone says "landscape company in Waltham", Smart Landscaping & Masonry should be one of the first companies to think of.
Domenic Guerra Landscaping
For a lawn service professional that provides great service, call Domenic Guerra Landscaping. They cater to all your Waltham landscaping and maintenance needs for the Boston area with quality workmanship. All this comes from a family-owned business with professionals who put pride in their craftsmanship.
They're a cutting-edge company with an elite team of professionals who are passionate about their work. They put their best foot forward and never cut corners, guaranteeing you the highest quality results. Request a free quote today!
Frequently Asked Questions
How much does landscaping cost?
The price of landscaping depends on a variety of factors: the size and scope of your project, materials you want to use, types of plants or trees you'd like planted. Most companies will offer free estimates.
How much does tree removal cost?
The price of tree removal depends on a variety of factors: the size and scope of your project, materials you want to use, types of plants or trees you'd like planted. On average, it will cost $630 per tree but could go much higher depending on the size. Most companies will offer free estimates.
We hope that this list will give you some inspiration for your backyard project or help you find a reliable company to take care of all the landscaping work.