Top Rated House Cleaning Services In Waltham, MA
If you want to keep your house looking its best, then hiring a professional cleaning service is the way to go. Cleaning can be tedious and time-consuming; that's why we've compiled this list of top 10 house cleaning services in Waltham, MA. We have also included a brief description of each service so that you know what they offer before making your decision.
Top 10 House Cleaning Services In Waltham, MA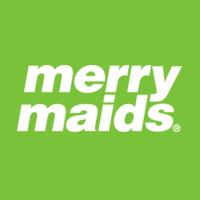 Merry Maids takes care of the housework so you can focus on the things that are important to you. They have many years of experience helping people take back their time by providing them with quality service at an affordable price and specialize in deep cleaning services on a schedule that works for you.
Over the years, they've developed a deep understanding of what customers want from their house cleaners. Whether you need a one-time house cleaning or bi-weekly/monthly service, their team will take care of your needs with impeccable attention to detail and an honest approach to customer satisfaction.

Clarita's Cleaning is a professional house cleaning business that is bonded, insured, and will work around your schedule. From window washing to power washing, they can handle all your needs.
They specialize in cleaning residential homes, apartments, condos, or commercial buildings. Whether it's one room or a whole building they'll get the job done. Servicing Waltham, these professional house cleaners will work diligently to make sure your house is spotless with thorough cleaning and sanitization.
Your home is your sanctuary from the chaos of life, and with so many things vying for their attention daily, you need to have a safe place. The Maids are here to help you keep that sense of peace by providing superior residential cleaning services recommended by Mr. Clean himself.
Clean your house with style and grace. Call The Maids, the only company that provides thorough cleaning services that meet today's higher standards. They use environmentally-friendly products and professional cleaning equipment for you to have a cleaner home environment.
Their bonded, insured, cleaning team will get even the toughest dirt off every surface across all rooms in just one day – plus they can provide routine or occasional housekeeping as needed too.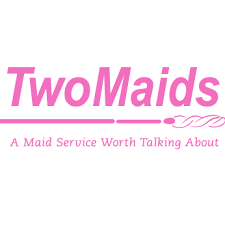 You can be comfortable that your home is safe while their cleaning crew conducts their thorough and detailed cleaning service – all their employees go through nationwide criminal background checks to ensure your safety and security. This local house cleaning services company will work with you to work out a schedule whether it's a one-time cleaning service or a bi-weekly home cleaning.
You get the best cleaning service and peace of mind with one phone call. They are licensed, bonded, and insured against any worst-case scenario, in addition to providing workers' compensation for injury while working at different homes. call today for a free estimate.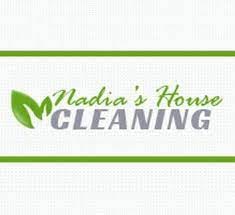 Do you want your house cleaned by a family-owned, local business? Nadia's Housekeeping Service of Boston, servicing Waltham, is the number one choice for residential cleaning. They're licensed and insured to make sure they meet all requirements set forth by their clients' insurance companies so that there are no worries when it comes time to clean up after the people in your home or office.
They are the experts in house cleaning – their housekeepers do a thorough job to make sure your place is spotless.
From top to bottom, they'll have your house looking great. With their competitive rates and a personalized approach, you're guaranteed the best service around.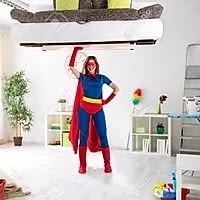 Don't let dust and dirt get the best of your home or workplace. As a professional cleaner, they provide high-quality service with satisfaction guaranteed. With their reasonable rates, you will not find a better deal anywhere else.
They provide a full range of services from deep clean to weekly upkeep and monthly maintenance. They'll organize your clutter and wait for your call so they can help with whatever you need.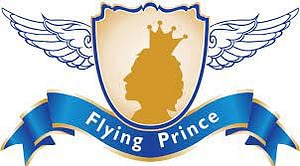 Flying Prince House Cleaning
If you're looking for a reliable home cleaning service business, look no further. Their team of experts will offer a one-of-a-kind experience that is designed to meet your needs with the highest quality standards in the Waltham area. They are committed to offering their customers excellent service at affordable prices so they can indulge themselves as royalty without breaking their budget.
Most people don't realize that the chemicals in their houses can be dangerous to themselves and others. That's why they supply you with a cleaner crew, trained on how best to clean your home without using any harmful substances. They're professionally certified for safety – so there is no need for worry.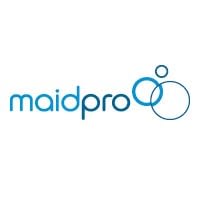 MaidPro provides residential and commercial cleaning services. They are customer-service driven, making it a point to personally ensure each customer's house cleaning is up to their standards.
MaidPro was founded on the principle of providing personalized, one-on-one service for its customers to have peace of mind knowing that their home will be cleaned thoroughly and professionally while they take care of other things life throws at them. Offering home cleaning services, at reasonable prices, MaidPro is the cleaning business for you.

Rochedo Cleaning Services provides you with the complete assistance of housekeeping, maid services, and organization. They are committed to providing reliable, trustworthy home cleaning services that you can depend on.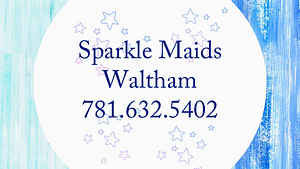 Sparkle Maids Waltham has been serving homes and businesses in the greater Waltham area with complete satisfaction . They are a local, family-owned business that is licensed with professional crews. They use modern equipment from start to finish as well as provide affordable rates with no surprises or hidden fees because it's their top priority to keep homeowners happy.
Frequently Asked Questions
How much does it cost to have my house cleaned?
Prices vary depending on the size and type of home being cleaned. For a standard two-story, 2000-square foot house with four bedrooms and three bathrooms it will cost an average $190 for basic cleaning services or $230 if deep scrubbing is needed.
How often should you clean your house?
Homeowners should clean their house at least once a month, but it all depends on how many people live in the house and what type of pets they have.
Do I have to be home when my house is being cleaned?
No, but it's recommended that you let the cleaner know in advance.
Do I have to do anything to prepare my home for my cleaning service?
Yes, it's usually a good idea to pick up any items that may be on the floor. Most cleaning services will not put away items to prevent damage to the items.
Don't waste any more time trying to find the perfect house cleaning company for your needs. The 10 companies we have highlighted are some of the best in Waltham, MA, and will be sure to meet all your expectations. Choose one today by clicking on their website link or giving them a call. You won't regret it.