Top Rated Electricians In Waltham, MA
If you're looking for the best electrician in Waltham, MA, then look no further. We've compiled a list of the top 10 electricians around to serve your needs. From commercial work to residential jobs, they have it all covered and will do so at an affordable price!
Top 10 Electricians In Waltham, MA

Wheaton Electrical Services Inc
Wheaton Electrical Services Inc is a family-run business founded by Stephen Wheaton in 1973. Located in Waltham, Massachusetts, the company proudly serves the metro-west and the greater Boston area. They are a full-service electrical contractor specializing in high-end residential and commercial installations & repairs. Wheaton Electrical Service is dedicated to setting the standard for quality and service. You can trust that they will be there when you need them most. Wheaton Electrical Service is dedicated to providing the best in customer service and ensuring your satisfaction. Their skilled technicians are experienced, competent, courteous – anything you could want for a dependable electrician.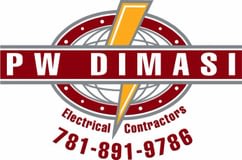 Peter DiMasi, a licensed Master Electrician, and owner of PW DiMasi Electric has been serving homeowners and businesses' electrical needs in Waltham, MA and Metro West since 1993. PW DiMasi offers a complete range of residential services, repairs, and installations inside and outside your home. The company can be counted on to complete any electrical job, large or small. They will do it promptly and at a reasonable price too. Their commitment is to deliver exceptional service and a finished product exceeding the highest of standards. With a focus on service and quality, they have what you need. Their company leaves work sites clean, so there's never any stress or worry.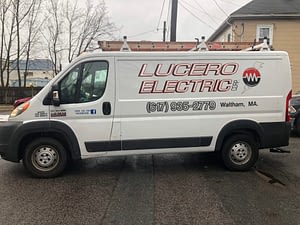 Lucero Electric and Construction
Lucero Electric, a full-service Waltham company with over 10 years of experience, provides professional, customized, and designed solutions to minimize your business or home downtime while protecting your bottom line. They are dedicated to ensuring that your commercial facility or home runs as efficiently, safely, and smoothly as possible. They do this by providing innovative, high-quality service for your business's electrical needs, including services such as lighting installation and remodeling. Call for an electrician today.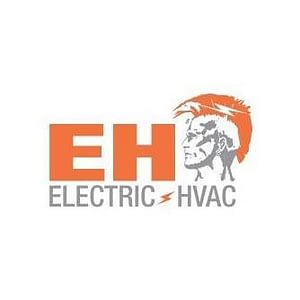 EH Electric & HVAC has been servicing residential and commercial customers throughout the Greater Waltham area Since 2005. The team does their best to get it right the first time, and they work hard delivering comprehensive Electrical & HVAC solutions, including free estimates, installation, upgrade, and repair services. You will feel confident calling EH Electric & HVAC, knowing that their highly trained staff will treat you and your property with the respect and attention to safety you deserve. Whether it's hanging a ceiling fan, installing a custom-designed landscape lighting system, or rewiring your home or HVAC maintenance/installation – call on EH Electric & HVAC and request a free quote today.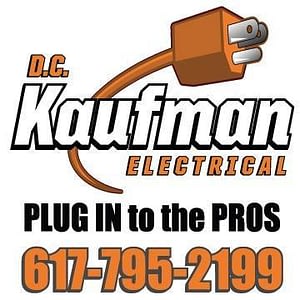 D.C. Kaufman Electrical, Inc.
D.C. Kaufman Electrical is licensed and fully insured. They are proud to have served the Greater Boston, Waltham area, and surrounding regions in Massachusetts. Their knowledge, experience, and ability as an electrical contractor in providing all your commercial and residential electrical service needs and the ability to provide exceptional work from start to finish are second to none. Their experience, now spanning over 28 years, makes them well-suited to handle all of your project demands. It's their vow and goal to meet the needs and expectations of their clientele from the moment they first meet.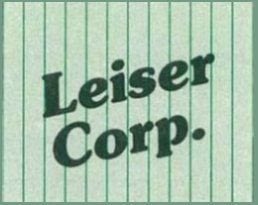 Leiser Corporation has more than 45 years of experience; you can expect cost-effective solutions and excellent customer service from Leiser Corporation. Their professional electricians can assist you in both situations. When you need someone to install your new light fixture, or you want to upgrade the roofing cables on your office building. Their skilled electricians will redo old wiring for kitchen and bathroom remodels. This respected electrician operates out of Weston, Massachusetts, and is devoted to providing comprehensive electrical services to residential and commercial customers around the Boston metro area. It is risky to handle rewiring projects independently, relying on this proven electrical contractor for assistance.

Lopez Electric is an independently owned and operated local electrical service company in the Boston area specializing in small to medium-sized jobs. With them, all calls are returned promptly, appointments are kept, and every customer is informed in case they are late. They have put together a crew of licensed electricians with a strong commitment to quality work and professionalism. On average, they have over 5 years of experience in the field and continuing education in early technology. Their electricians in the Boston Area are licensed in Massachusetts, and all are highly trained, each with their area of expertise. They assign the electrician who is best suited to accomplish the project needs, so call today.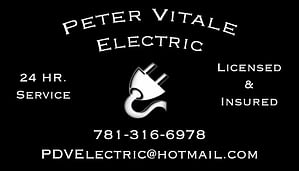 Peter Vitale Electric is a fully-Licensed and Insured electrical contractor established in 2008 in Waltham, MA. Since opening, they have been servicing all of Eastern Massachusetts, including Cape Cod and Boston, Massachusetts. Peter Vitale Electric strives to deliver the most excellent quality craftsmanship at the lowest possible price, no matter what electrical service is required.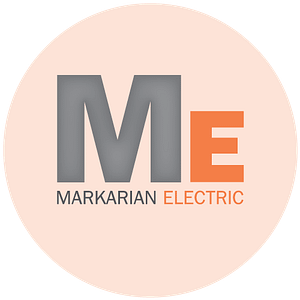 Markarian Electric, a flagship company, has provided exceptional electrical service and support to New England for more than 21 years. They care greatly about their work, and they will do everything they can to exceed your expectations on every assignment. Their experienced team of skilled technicians can handle everything from installing a dimmer switch to wiring an entire building. They also specialize in cutting-edge AV systems, comprehensive solar power services installation, and professional security and fire alarm installations.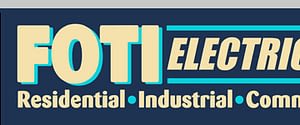 Foti Electric has been in operation since 1979 and continues to offer a full range of professional service expertise for customers in the Greater Boston area and the Metro-West Region. They strive to provide timely, on-time appointments and professionalism, and they are all licensed Boston electricians. You deal directly "with the owners," Chuck Lombard and Dave Bedrosian, who are ready to help with everything from the initial planning of your project through the final clean up and walkthrough. Their dedication to your complete satisfaction only matches their commitment to quality services. Give them a call today and see what they will do for you.
Frequently Asked Questions
Do you need to have a license to be an electrician?
Yes, electricians in Massachusetts are required to be licensed. You can find out more about the licensing process and requirements on the website of your state's board of electricians.
What should I do if my breaker panel is hot?
If your breaker panel is hot, this could mean that there's a problem with the wiring. You'll want to get an electrician out as soon as possible!
Why do my lights flicker at home?
There are several reasons why your lights may flicker at home. It could be because of a problem with the wiring, electrical outlets or even light bulbs. Fortunately, an electrician can help you fix these problems!
Can I do my own electrical work?
There is no right answer to the question of "Can I do my own electrical work?" The truth depends on your specific situation. For example, changing a light bulb or fixing a tripped breaker are easy fixes for any homeowner. On the other hand, DIY electricians can be very dangerous if you're not sure what's wrong with it - personal injury is just one risk that comes from doing this type of job yourself. If unsure about an issue and have access to electrician then we recommend calling an expert instead so they can diagnose and fix their respective problem safely without risking anything more than time spent waiting around for them to show up!
The 10 electricians listed above are the most recommended in and around Waltham, MA. We hope this list has helped you find a qualified electrician for your needs!