Top Rated Dumpster Rentals In Waltham, MA
Dumpster rental services are a great way to dispose of your trash. They are available in many different sizes and colors, so you can find one that suits the needs of your home or business. This article will discuss 10 dumpster rental services in Waltham, MA, that offers excellent service at reasonable prices.
Top 10 Dumpster Rental Companies In Waltham, MA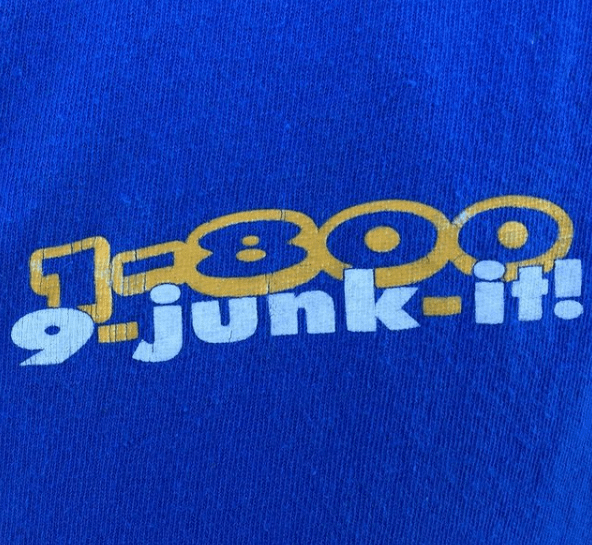 AAA Junk Removal is the premier junk removal company that is family-owned and operated, serving in eastern Massachusetts and beyond. They are licensed, insured, and take care of your junk with ease. With 20 years of experience under their belt, they have developed a second-to-none process. They specialize in professional removal and proper disposal of any unwanted junk in your home. The company's goal is to make sure that every customer has a quick, easy, and effective cleanout of their space. For them, no job is too big or too small, and their employees can do it all. They have your back with all of their services. They can help you clean out the basement or even remove construction debris from a work site.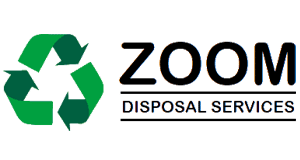 Zoom Disposal is proudly a family-owned dumpster rental service offering full-service roll-off dumpsters with a large inventory and different sizes ranging from 10 to 30 Cubic Yards. The company understands the challenges of renting a dumpster. Their team is easy to reach, you are guaranteed to speak with a live person when you call them during regular business hours, and whatever questions you have regarding dumpsters and waste disposal will be answered right off. Our rates are competitive. Their staff is friendly and knowledgeable—their services as professional and reliable.

Lincoln Removal Services is Massachusetts' premier dumpster rental and trash hauling company. Servicing Waltham with a variety of cost-effective container sizes and services available, the reason why their customers have been coming back to them for 15 years. They also offer the highest level of customer service with clean-up and pick-up included in their removal needs on top of that! Lincoln Removal Services can complete any job with a solid commitment to providing consistency and quality service and equipment, and their team strives to accommodate every request. Whether that is delivering at a specific time or delivering to a specific location, offer a level of service unparalleled. They can cater to everyone's specific needs.

Mr. Dumpster is a veteran-owned and operated waste management and junk removal company based in Boston, Massachusetts. When you need junk removal, dumpster rental service, and waste management services for your home or business, they are one of Boston's most respected and reliable, and they are the right company to call. They are equipped with waste management requirements for dumpster rental, trash and junk removal, removal of yard waste, or the entire house, attic, or garage cleanouts. Servicing the contractor and homeowners, it is their goal to deliver outstanding services so that their Waltham customers will choose them and refer them to their friends and family.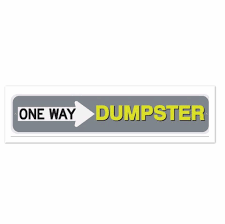 One Way Dumpster is one of the recycling and waste disposal experts in Massachusetts, providing services that are not only reliable but also affordable with durable, high-quality dumpsters of various standard sizes, which are available for rent for up to 7 days. One Way Dumpster offers its services to contractors, businesses, and one-time residential users. They can deliver dumpsters to residential driveways, business construction sites, and more. Give them a call today and let them handle all of your dumpster needs.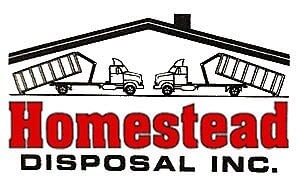 Homestead Disposal, Inc. of Westwood, Massachusetts, is a local family-run roll-off dumpster rental business that started in 2000. They specialize in the delivery and removal of open-top 7, 10 & 15 cubic yard dumpster rentals for both homeowners and contractors for construction & demolition debris and home & office clean-out debris and yard waste. The staff is committed to providing a quality, personalized, and timely dumpster service committed to optimum customer satisfaction. It has allowed Homestead Disposal Inc to become a leader in dumpster rentals in Waltham. The company is always striving to provide excellent service and on-time deliveries, even if it means same day.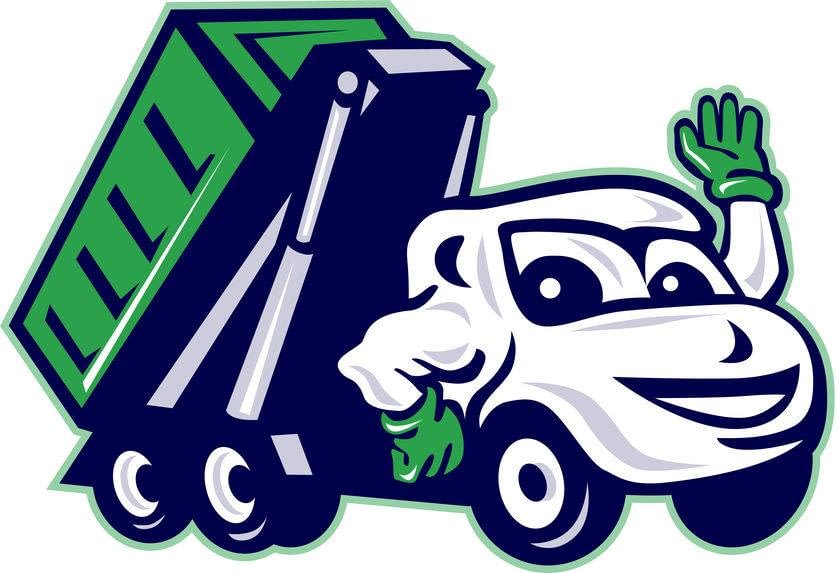 Dumpster Rental Quincy MA
Dumpster Rental ​of Quincy, MA serves both Quincy. The surrounding South Shore of Massachusetts is a full-service local dumpster rental and junk removal company for residential properties, contractors, real estate agents, and property managers. They are a local dumpster rental company focusing on community service, and as an environmentally friendly company, they consider responsible waste disposal an intricate part of our comprehensive waste management service. They can handle large projects on construction sites and small home clean-ups for residential and commercial properties. They have many size waste containers, including 10 yard dumpster, 20 yard dumpster, to fit any need. They can provide junk removal as well. If you're looking for a company that does it all, choose Dumpster Rental of Quincy, MA. They pride themselves on providing knowledgeable, friendly service to find the most efficient and cost-effective solution no matter what your needs are.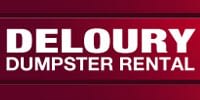 Deloury Dumpster Rental has served the construction industry for over 40 years. They deliver anything from a 10 yard dumpster, 15 yard dumpster, 20 yard dumpster, or a 30 yard dumpster to homeowners planning residential demolition or home improvement projects. Are you spending hours scrubbing and vacuuming your home? Time to start thinking about how you can get rid of the trash. Deloury Dumpster Rental will make timely delivery of a roll-off dumpster or dumpsters to a specified address so the resident or homeowner can load it with accepted household junk, yard waste, or construction debris. Call for prices today!

Regional Dumpster Rental offers convenient dumpster services and provides you with customizable solutions for your specific trash removal needs. No one wants to deal with the hassle of a full dumpster, which is why they can help you! They have special rates for projects that last more than just a few days. If your project involves lots of debris or waste, then their services are perfect for you too! All this, and they offer competitive prices on any size dumpster rental in Wilmington, MA.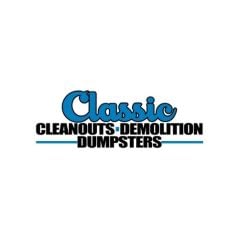 The team of Classic Cleanouts has been helping homes and businesses in northeastern Massachusetts and southeastern New Hampshire disposes of unwanted clutter and debris for over 15 years. Their expedient junk removal service allows you to dispose of unwanted items as quickly and efficiently. We ensure that your project is never held up from lacking a means of disposal. Whether you are looking to clean out your basement or looking to undertake a massive commercial construction project, we are the junk removal company for you.
Frequently Asked Questions
What size dumpsters do I need?
The best way to answer this question is by understanding the volume of the material that you want to dispose. The typical rule of thumb for calculating how many cubic yards a dumpster can accommodate is: width x length x height = total cubic yards (cubic meters). Most will offer a 10 yard dumpster, 15 yard dumpster, 20 yard dumpster, 30 year dumpster, or even a 40 yard dumpster for larger projects.
What is a roll-off dumpster?
A roll off dumpster is a large container that typically ranges in size from 20 yards to 40 yards and is usually left on location. The term "roll off" refers to the fact you can literally roll them away when they are full, so you never have to worry about lifting heavy containers into place or breaking your back with an awkward load.
How much is it to rent a dumpster?
It varies from business to business. Some companies charge a flat rate for the container while others might offer an hourly fee or per-dump cost, plus you may get additional charges such as delivery and pick up fees, weight fees based on how full the dumpster is when delivered (typically $150).
How should I load my dumpster?
Don't overload it with too much weight, as this can cause structural damage to the dumpster. It is also a question of safety: you don't want your load to slide off while in transit or dump out on the road when being picked up.
Is there anything I can't put in my dumpster?
No matter what you are throwing away, ensure that it is not hazardous material. If there's a question about whether or not something can be put in the dumpster, contact your local dumpster rental company and they should be able to tell you.
How long can you keep your dumpster rental?
Dumpster rentals can differ with how long you can keep the dumpster. Some will charge by the day or week depending on their services. Call the dumpster rental company to get more information.
If you are in need of dumpster rentals in Waltham, we recommend contacting one or more companies on this list for a quote. We are also constantly updating our lists to keep current and provide the most up to date information. Check back soon!