Top Rated Carpet Cleaning Services In Waltham, MA
Choosing the right carpet cleaning company in Waltham is always a daunting task. With so many carpet cleaning companies to choose from, how do you know which one is the best?
Here's a list of the best carpet cleaning service companies for you to consider.

Top 10 Carpet Cleaning Services In Waltham, MA

Sunshine Cleaning Systems
Sunshine Cleaning Systems is a fully certified master textile cleaner. They have the most experience and knowledge in the area of carpet cleaning, upholstery cleaning, drapery cleaning, and water damage restoration.
From the moment you contact them to the time they finish the job, they are dedicated to meeting all of your expectations and exceeding them. They have been trained by IICRC (the Institute of Inspection, Cleaning and Restoration Certification) who is a leading provider of certification for carpet and furniture cleaners around the world.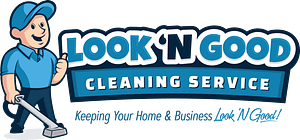 Look'N Good Cleaning Services
Cleaning a house can be a daunting task. It's enough to make you want to give up on the idea altogether and just live in an entirely depressing mess for years at a time. Luckily, Look'N Good Cleaning Service is here with their friendly staff of cleaning geniuses who will come into your home as often as you want and clean every inch of it from top-to-bottom.
Their company has a wide variety of services that can help you maintain and restore your home. You might think hiring someone is difficult, but they assure you there's no need to worry. Their employees are friendly, honest, and will go out of their way to make sure the customer gets what they want in the end.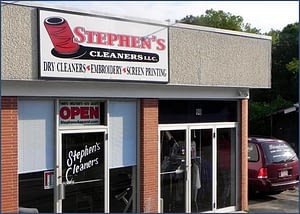 Stephen's Carpet Cleaning has been in business for over 80 years. They are experts at carpet cleaning, upholstery, and drapery care, among other things. Recently they have also started to offer water damage restoration services because of their decades of experience with this type of work.
Stephen's Carpet Cleaning has helped thousands of people live healthier and cleaner by providing them with the best carpet, upholstery, furniture, drapery cleaning services. Their methods are fast-drying, hypoallergenic, non-toxic, and odorless to ensure your family can enjoy a safe home environment.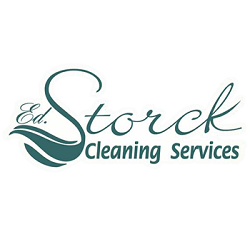 Ed Storck Cleaning Services
Ed Storck Cleaning Services, a Waltham company, believes that everyone deserves to live in a clean home without breaking the bank. That's why they offer rates that are affordable and flexible for your needs, saving you money on commercial and residential carpet cleaning services. Their team of expert cleaners will take care of all your cleaning needs—inside and out—so you have more time for what matters most.

Newton Carpet Cleaning is a full-service carpet cleaning company with knowledgeable staff and state-of-the-art equipment. They use contemporary, innovative methods to return your carpets to their original condition.
Whether you're looking for someone who knows how to get those stubborn stains out from your office carpets or if you need an expert individual with the ability to clean, cleanse, disinfect bathrooms, kitchens, and other areas that you live in, then we're sure they can deliver the goods. Call a professional today for a free quote.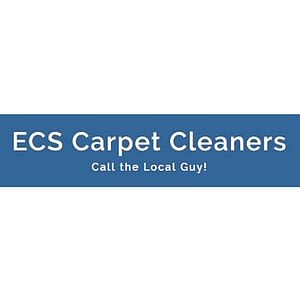 ECS Carpet Cleaners is here to save you from all the dirty floors and stains that will inevitably be on your rug. They use steam cleaning technology which penetrates deep into the carpet fibers so it can remove any set-in dust or dirt. They will do every effort to keep your home clean as possible for yourself and everyone who lives there. The process they use, which is known as spotting, has been utilized to remove stains from carpets, rugs, and furniture.
Regular cleanings help keep your carpet vibrant for years. Without a proper care regimen, the rug will become frayed over time with poor air quality as well – do not let that happen when you have ECS Carpet Cleaners. With a free quote, call them today.

LXT Carpet Cleaners is a carpet cleaning company with years of professional experience. Proud to be a Waltham business, they offer a wide variety of services to make your carpets new again. Their professional technicians offer a free quote and same-day service if available.

Mr. Dirt's Cleaning has been in operation since 1975 under the same ownership and management, but they have a different idea about their business. While others grow to find new clients Mr. Dirt concentrates on servicing current ones so that his list of satisfied customers continues to increase with time – still including some from when he first started out!

We all know that when it comes to your carpets, you want them cleaned from spills and stains. A visit from Washem Clean is the perfect way to breathe life into those tired old rugs. Trust their professional service team of carpet cleaners in Waltham for an affordable solution with results like new.
When you need a carpet cleaner, who better to call than the experts? The skilled team at Washem Clean knows all there is about getting your carpets looking their best. Contact a professional for a free quote today!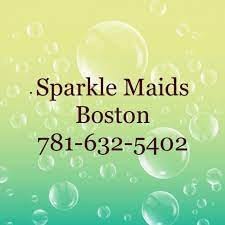 Sparkle Maids Waltham service offers low rates and free quotes for all of their cleaning services, including carpet cleaning, upholstery cleaning, tile & grout cleaning, pet odor removal, dirt removal, post-construction cleanups – anything you need. Ask them about their special jobs or to help schedule appointments at your convenience. They are happy to accommodate any request you might have.
Frequently Asked Questions
How often should I get my carpets cleaned?
There are many factors that go into deciding how often you should have your carpets cleaned, such as the type of carpet and what spills or stains happen on it most frequently. Generally speaking: professional steam cleaning is a good idea every 12-18 months; dry cleaning needs to be done at least once a year if not more often.
A steam cleaner uses hot water and a vacuum to extract dirt and stains from the carpet. Steam cleaning is a great way to get a carpet looking new again.
What should I use to get pet odors out?
There are a few different ways you can get pet odors out of your carpet. For upholstery, try using baking soda or other odor-absorbing powders to keep the smell at bay. If it's just on the floor: clean with vinegar and water, then follow up by sprinkling coffee grounds over them.
How long do you have to stay off the carpet after cleaning?
People have different opinions, but most agree that you should stay off of your carpet for at least 24 hours after it has been cleaned.
We understand how important it is to have a clean home. Whether you're looking for the best carpet cleaning services in Waltham, MA or just some helpful tips on keeping your carpets fresh and stain-free, we hope this blog post has been informative and helped answer any questions! If there are other topics that you would like us to cover about maintaining your carpet, please let us know by contacting our team today.