Top Rated Auto Repair Services In Waltham, MA
How do you find the best auto repair in Waltham, MA? It can be challenging to know where to go for a good auto mechanic but fear not. We have compiled a list of the top 12 best auto mechanics in Waltham, MA, that will make your search easier.
Top 12 Auto Repair Services In Waltham, MA

Waltham Auto Service Center
Waltham Auto Service Center is a complete vehicle maintenance and repair facility that offers preventive maintenance and repair. For a fair price, they provide high-quality, guaranteed service. When it comes to your automobile, truck, or SUV, they're the finest choice for on-schedule maintenance. They make sure your car is serviced with state-of-the-art diagnostic technology while still keeping your manufacturer's warranty intact. Their expert mechanics have all received their ASE certification and only utilize quality replacement components.

Long Life Auto Repair, LLC
Long Life Auto Repair LLC is a one-stop auto repair shop. They are the place to go for anything from simple vehicle maintenance to fixing complex electrical and mechanical problems. The mechanic team has more than 80 years of collective automotive repair experience. Master Technician Mike Bundy, hand-picked his team of mechanics to have specialties to encompass all facets of auto repair. Bring your car for preventive maintenance – finding an issue before it becomes an issue is exceptionally gratifying. They genuinely love making things function the way they were designed. The mechanics here work on brand new vehicles and service others anywhere from 75,000 to over 200,000 miles. Give them a call today to schedule your routine auto maintenance.

Peters Auto Repair is a family-run auto repair shop, open since 1999. They place a lot of importance on honesty and providing good service. They handle all the repairs on their vehicles, including repairs to a motor vehicle's engine, replacement of damaged tires, annual routine oil change, failure of the exhaust system, maintenance checks every 10, 25, 50, and 75,000 miles, replacement of worn-out batteries, oil changes, car maintenance, repair, and tuning, fuel system timing belt replacement. Don't skip your free consultation—call their mechanics today!

Frank's Auto Repair & Tire Center
Frank's Auto Repair & Tire Center, located in Waltham, has happily served the area since 1972. The customer reviews for Frank's Auto Repair & Tire Center in Waltham, MA, are incredibly positive. Frank's Auto Repair & Tire Center is a great place to take your car if you want trustworthy, talented mechanics who know what they're doing. The vehicle repair technicians will be able to diagnose your vehicle's problem and provide you with an estimate before any repairs have been started. Not only does the Frank's Auto Repair & Tire Center provide towing services, but it also has its towing service on-site to help expedite the necessary repairs. Frank's Auto Repair & Tire Center fulfills this demand when one needs a comprehensive range of auto repair services.

Creonte Tire and Auto Repair
Creonte Tire and Auto Repair is an independent tire dealer and automotive repair service center located in Waltham, MA. In the mid-1950s, William M. Creonte Sr. had a mobile service van that would travel to different clients' locations to do tire repairs or replacements on-site. After setting up a tire business in Waltham in 1976, Bill Jr. and Thomas Creonte, his sons, expanded by launching tire services selling passenger tires, light truck tires, and commercial truck tires that began to cater to individuals, private car owners, and commercial truck drivers. They pursued a company philosophy where they treated customers with dignity and respect.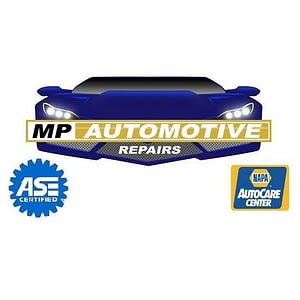 MP Automotive Repairs is an independent, full-service auto repair shop located in Waltham, MA. Our mission is to deliver excellent car services at competitive pricing. They take their customers' needs and concerns very seriously and go the extra mile to satisfy them. Their business practices are based on the belief that integrity, respect, and honesty are critical in building and sustaining relationships, and they aim to be your preferred auto mechanic.

Totten Pond Automotive has been providing top-quality auto repair and maintenance services in Waltham, MA, since 1967. The company is a second-generation, family-owned, and run business providing Waltham and nearby cities and towns with honest and professional vehicle repair and services. For the past 30 years, they have been an Approved AAA Automotive Repair Shop. They service all American and most foreign cars and light trucks. They are also an approved Massachusetts State Inspection and Repair Facility. They strive hard to show consumers how much they appreciate them picking them as their car repair company. A full menu of vehicle repairs, including brake, oil changes, muffler, exhaust maintenance, transmission repair, and more, is available from this auto service facility. You may have your vehicle serviced, tested, and inspected all in one spot at Totten Pond Automotive by a qualified mechanic.

Accel Automotive's mission statement differentiates them from other independent vehicle repair firms. It was formed in 1994 by John Di Ianni, Brian Shoener, and Leroy Ward. Back then, they already had a wealth of experience working for new car dealerships. Keeping you on the road safe and sound is our ability to obtain information and use that information to diagnose and repair your car promptly.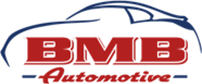 Boston Muffler Brake & Automotive
Boston Muffler Brake & Automotive has provided honest quality auto service since 1959. They are a trusted name in auto repair and maintenance services for families across their area. Their team is dedicated to providing the best workmanship and customer experience possible, with ASE-certified technicians on staff to service your vehicle. Whether you are looking for standard automotive services such as brake repair, tires, or even exhaust system work, you've come to the right place! Boston Muffler Brake & Automotive will get your vehicle fixed up in a jiffy at competitive prices, and you can back to the road on time. As a NAPA AutoCare Center, they back qualifying work through a nationwide warranty. Their shop uses high-quality parts and meets all requirements necessary to provide the automotive service and customer service you expect and value from your service provider.

Auto Systems, an independently owned and operated car repair shop with thousands of satisfied customers, was founded by Guillermo Molina in 1997. He learned how the right care and knowledge could extend the life and performance of any car or truck. Since then, his company has been providing excellent service and offering outstanding value. To get you back on the road swiftly and safely, they use the latest in diagnostic technologies. They honor manufacturer's warranties. Bring your car to them to see what Auto Systems no nassle guarantee is all about!

Y.A.R.Z. Inc.(Your Auto Repair Zone)
For automobile maintenance in Waltham, MA, your search is over, Y.A.R.Z. Inc. is the answer. A company that goes to great lengths to earn your trust and loyalty. Your pleasure is their top priority because they realize how crucial it is to discover a reliable Waltham car service. You'll benefit from the years of expertise that their well-trained specialists can provide for you in the years to come. The business values its vehicle repair specialists' ability and can-do attitude. Therefore they take good care of them. They recognize that a team helps set them apart, saving you time and money, as well as the fear of being late or making a mistake. They have complete confidence in the quality of the auto repair they perform.

European Auto Solutions' three partners with diverse business experience, Tim Allen, Scott Penney Jr., and Edward Owen, share one common thread: a passion for German engineered cars. Each recognized the shortage in the Waltham marketplace of a genuinely independent repair facility that delivers the highest caliber of service at a competitive price. Now in their 14th year, they have serviced, repaired, restored, and sold thousands of Mercedes-Benz and BMW vehicles throughout the Waltham area and beyond. Their knowledgeable staff has over 90 years of combined experience. Their new, solar-powered 12,000 sq. ft. facility in Waltham, MA, is equipped with the latest service, technology, and customer amenities, all dedicated exclusively to your Mercedes-Benz and BMW needs.
Frequently Asked Questions
How Often Should I Get an Oil Change?
The oil in your car should be changed every three to five thousand miles or at least twice a year. Your owner's manual will list the right interval for your vehicle. If you have an older model, get it checked out by a mechanic before changing the oil so that they can inspect it and find any needed repairs first.
How Often Should I Check My Vehicle's Fluid Levels?
Your owner's manual will tell you how often to check the fluid levels in your vehicle. These fluids should also be changed according to the manufacturer specifications listed in your car's owner's manual.
When Should I Replace My Brake Pads?
You should replace brake pads after around 20,000 - 30,000 miles, or when they are wearing down to an unsafe level. This will depend on the make and model of your vehicle, as well as how heavy you typically drive your car. It's best not to wait too long before replacing them, because it can be dangerous if you need to stop suddenly and don't have enough braking power.
When Should I Replace My Car Battery?
A car battery will typically last for up to five years, but it's best not to wait too long between replacing them. You can check your owner's manual or auto parts store for the manufacturer's recommendations.
As you can see, there are many auto repair service providers in the Waltham area. We hope that this list has helped you narrow down your search for a trusted provider of automotive services.